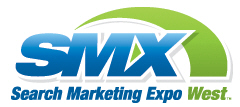 ClickEquations will be out in full force at SMX-West in San Jose next week. Please stop by our booth to say hi or get a demo, or check us out at the following sessions/events:
Tuesday – 3:15 PM – Show Floor Theater – Advanced PPC Reporting
A 20-minute presentation by Craig Danuloff on using reporting to improve your PPC results.
Weds – 3:00 PM – Show Session – Writing Killer PPC Ad Copy
Learn how much you can say, and how powerfully you can say it, in with only a few words.
Weds – 6:00 PM – Somewhere In The Hyatt – West Clix/aimClear SchmoozeFest
A search geek party and live broadcast with David Szetela
Thursday – 10:00 AM – Show Session – Up Close with Google Quality Score
A fresh look at the current state of quality score, how it is implemented and tips on using it to your advantage.