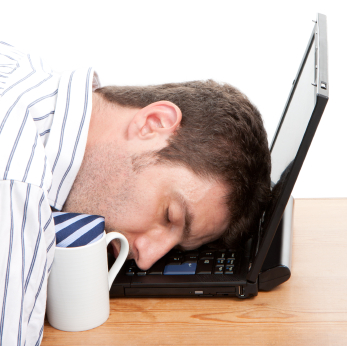 If there is one thing about Facebook Ads that is a constant battle to overcome, it's dealing with Ad Fatigue. With all of the targeting options with Facebook Ads, advertisers can either FAIL miserably, or find a few "goldmines" that can allow for a much more robust strategy. In this post, I will discuss strategies that will limit the amount of Ad Fatigue over time as well as learning from all of the "slicing and dicing" of the data.
Constant "On-Going" Segmentation
When trying to measure success with Facebook Ads, especially with conversion tracking, it's important to know the Age, Sex and even GEO location of your best audience. In a typical campaign, Advertisers should target a specific or group of interests that they are catering to. Within each and every campaign, advertisers need to understand that Age and Male/Female segmentation allows not only a better potential CPA (Cost per Acquisition) but also a longer shelf life which can help with the length of Ad Fatigue. Here is a previous post entitled Facebook Ads: Slicing and Dicing Your Way to a Successful Strategy
Getting the Most out of Ad Shelf Life:
Ever notice that your Facebook Ads campaign's CPA is constantly increasing with every passing day? Tried changing images, ad messaging and still nothing. Well, this is a problem that requires not so much aesthetic changes, but more of an audience change. The effectiveness of reaching a specific audience only lasts so long, however it does enable marketers to constantly push the envelope to try and reach that new audience who have not seen the Ads. This expansion requires the advertiser to think outside box other than the obvious. If an advertiser sells Fishing Supplies, try to identify with the audiences other interests such as Fishing Magazines, Boating Magazines, Fishing TV shows, Fishing Brands, etc….
Understand Facebook Ads is a Different Beast Altogether
The reason why traditional Search Marketing has a much slower Ad Fatigue, is because there is a much larger range of volume and diversity with regard to the searchers. It's also a different behavior for people who are searching for things, rather than being targeted because of their Facebook Interests. So for advertisers who are "fatigued" themselves from going from Facebook Ads to Adwords, there are some silver linings on being on both platforms. Here's an article that I wrote entitled "How Facebook Ads Can Help Your Next Google Display Campaign Strategy"
In Conclusion:
To be an effective Facebook Advertiser requires a deeper understanding of not just the interests/audiences that are available, but how those audiences are equally separated by Age, Sex, GEO, etc… Facebook Ads is also very different from traditional PPC Marketing, because FB advertisers are targeting interests, not keywords or phrases. Also, Ad Fatigue plays a huge role in keeping the messaging fresh and keeping the CPA within requirements. If there is one "take away" from this article, please DO NOT SET IT AND FORGET IT. (- quote from the "alive and well" great Ron Popeil)