In my last post 'How to Marry Google Analytics and PPC' we covered how to make sure your PPC data is properly brought into GA.  So, assuming you've checked this off your list, now that you have your PPC data in GA, what do you do with it? Where do you even start?
GA can be overwhelming. There are countless reports and ways to manipulate the data. (If you don't spend much time in GA now, you may want get familiar with the GA help center.)  Below are a few of my favorite metrics and reports in GA to dig into:
Metrics – There are a TON of great metrics in GA but here are a few that can help you understand the quality of your PPC traffic:
What they are:
Pages/Visit = average number of pages per visit
Avg. Visit Duration = average time per visit
% New visit = % of visits that are new (vs. returning)
Bounce Rate = % of visits who viewed a single page and leaves the site
Why they are important:
These metrics start to paint a picture for you on the quality of the traffic your PPC campaigns are driving.  There are many caveats to make (these are averages, you should compare to your overall site traffic, etc) but in any event, it's a great way to dive in to see how users behave, beyond the click and conversion.  It's a great way to compare campaigns to one another, look for outliers and see if there are improvements that can be made to improve the quality of the visitor.  Here is an example:

This campaign seems to be a bit of an outlier.  Lower page/visits, lower avg. visit duration, lower % new visits and higher bounce rate.  Looks fishy, so let's drill into the ad groups:
   

              
Again here one ad group looks like it is driving less quality visitors than all others.  Let's drill down to the keywords:


Looks like there are a few keywords that are pulling down the metrics.  There may be a very good reason here, but there may also be ways to optimize these terms to drive more quality traffic.  Here is where you can dive into conversions, revenue, etc.  For example, maybe you find that these terms need to be broken out into their own ad groups, with unique ad copy and landing page.
Where to find it: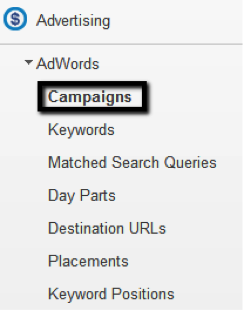 Reports:   There are numerous reports in GA that contain valuable information.  Below are a few of my favorites that often go under the radar, but have tremendous value:
Keyword Positions
What it is:  Analyzes key metrics like visits, revenue and conversion rate by position.
Why it's important: You can get average position in AdWords and even the Top vs. Other report, but the Keyword Positions report let's you dig a bit deeper into each individual position to help you uncover optimal positioning.  Here's an example of Revenue by position: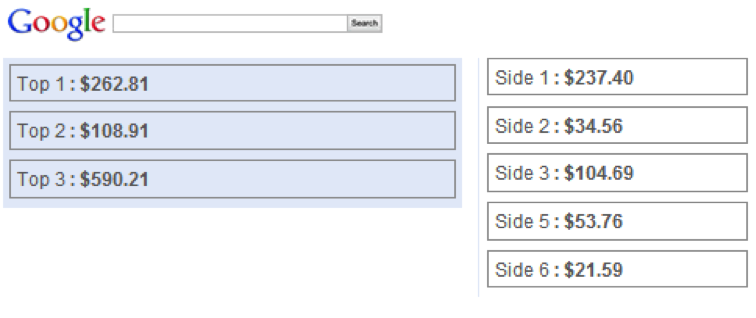 If I am seeing that nearly 85% of my revenue is coming from positions 1-4, I may want to setup a bid strategy that closely monitors my positions to ensure I stay within this range.
Where to find it: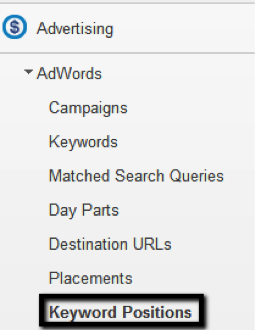 Page Timing
What it is: Average time it takes for your page(s) to load.
Why it's important:  While there are various impacts of page load time, it's safe to say that from a user experience standpoint, people do not have patience for pages to load (I am most certainly one of them!). The longer it takes for your pages to load, the higher your risk of losing a potential customer.  Here is an example:
 


One page stands out from the rest with a much longer load time.  There may be a good reason, but this is certainly a page I would want to dive into more and look at metrics like bounce rate, conversions, etc. in comparison to my other pages.
Where to find it: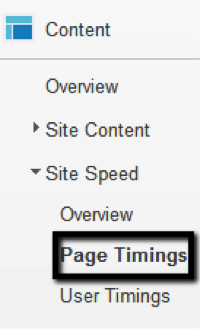 Screen Resolution
What it is:  Measures the 'size' of screens (by pixels) your visitors use.
Why it's important:  Getting the key elements 'above the fold' on your landing pages is critical as this is the information the user is exposed to, without needing to scroll.  If you find in your report that a large percent of your visitors have a small to medium screen size, you may need to redesign your landing pages to get all key elements in their 'viewing zone'.  Here is an example: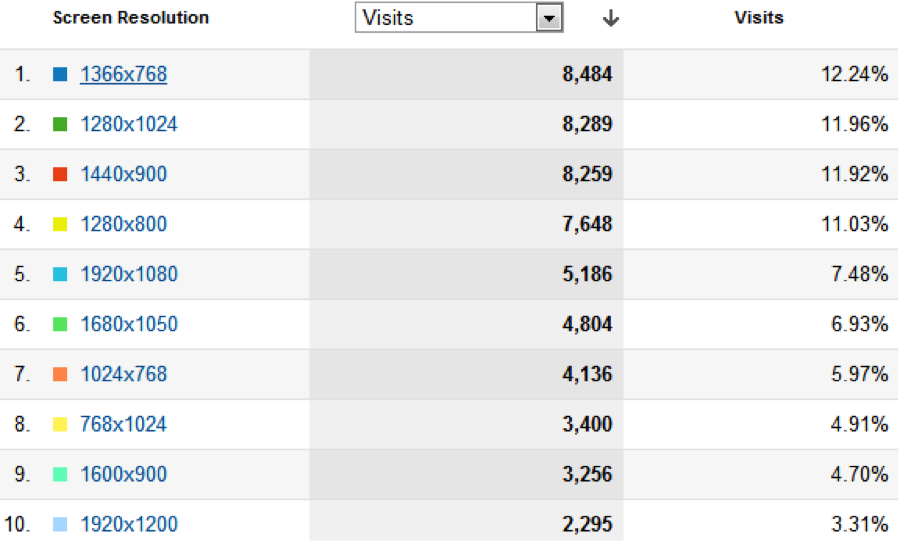 Where to find it: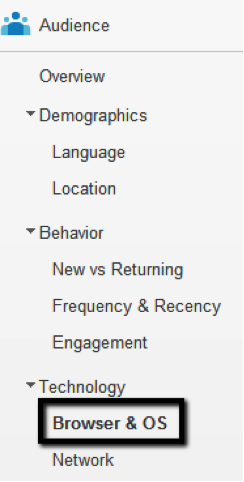 Mobile Devices (if you are running ppc campaigns targeting mobile devices):
What it is:  Provides insight to what mobile device, brand service provider and OS your mobile users are using.
Why it's important:  If you're running mobile ppc campaigns, you may be able to get even more granular with your targeting and develop campaigns targeting specific devices, with tailored ad copy and landing pages.  Here's an example of the Devices you can get data on: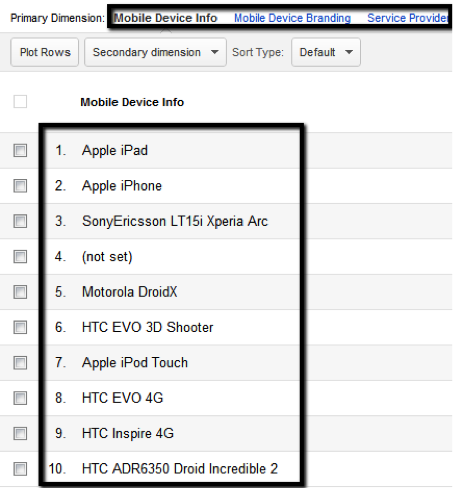 Where to find it: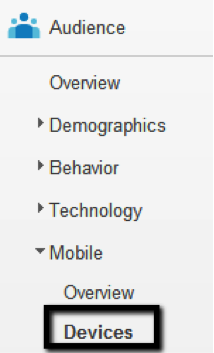 While I could keep going on, I hope this provides you a good starting point on what, where and how to dig into GA to help boost performance in your PPC campaigns!