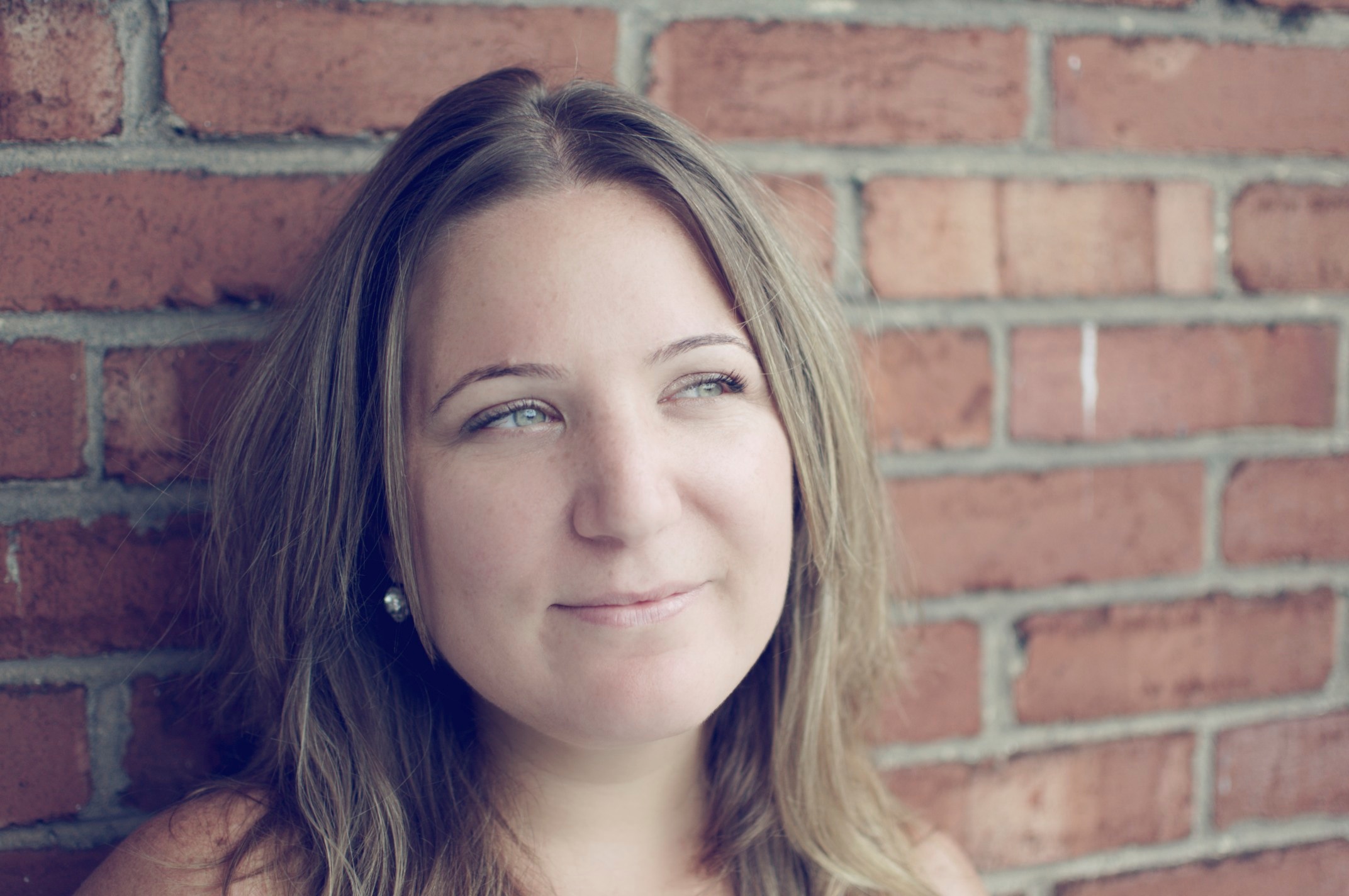 Laura Garrido
With such high expectations for mobile advertising this year, marketers have a lot to consider — from high-level mobile ad strategy and deployment to working out a mobile budget. Well, with Google as the #1 mobile site destination, one thing is clear enough: mobile PPC will likely be part of any mobile advertising strategy. Recently, I got to ask Laura Garrido about her experience with mobile PPC. Laura leads the PPC team at NVI, a search marketing and social media agency in Montreal. So she's overseen strategy and deployment for all their clients' mobile search campaigns. During our chat, Laura touches on:
Why to invest in mobile PPC
How to budget for mobile PPC
Which verticals perform best in mobile search
and how mobile PPC strategies can differ from desktop ones
Laura Garrido on Mobile PPC
CT Moore: Why should advertisers start investing in mobile PPC?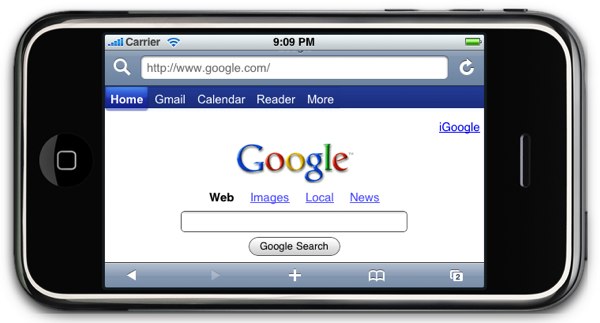 Laura Garrido: One day you woke up and decided to start running [desktop] PPC campaigns because you understood that:
Your website was generating sales, either onsite or offsite, and you wanted to acquire as much qualified traffic as possible, and
Your competitors were investing in sponsored ads, and you wanted your share of that paid traffic too!
So why would a device that allows users to access your website immediately anywhere be opted out? I have yet to meet someone who will tell me: "Nah I don't want to drive more targeted traffic to my website! Wait, what? More online sales? Pfft no, I'll pass." Really, you need a reason to invest on Mobile Ads? Open your Analytics account, look at your traffic sources, slice your organic traffic with advanced segments and see how much traffic found your website using a mobile device. Then think of the traffic you missed because you aren't investing in mobile PPC. CT: How can advertisers determine how much budget to invest/divert into mobile? LG: The beauty of PPC is that it's measurable. The device you're targeting, smartphone or laptop, won't change whatever formula you use to invest on PPC. If properly setup and managed, then, you should be able calculate your ROI. Perhaps Mobile ppc conversions turn out to be more expensive than desktop ppc conversions (or not), but if you are maxing out your reach on desktop users, why not pay a little more for a sale generated through a mobile device? As long as you still see a decent ROI…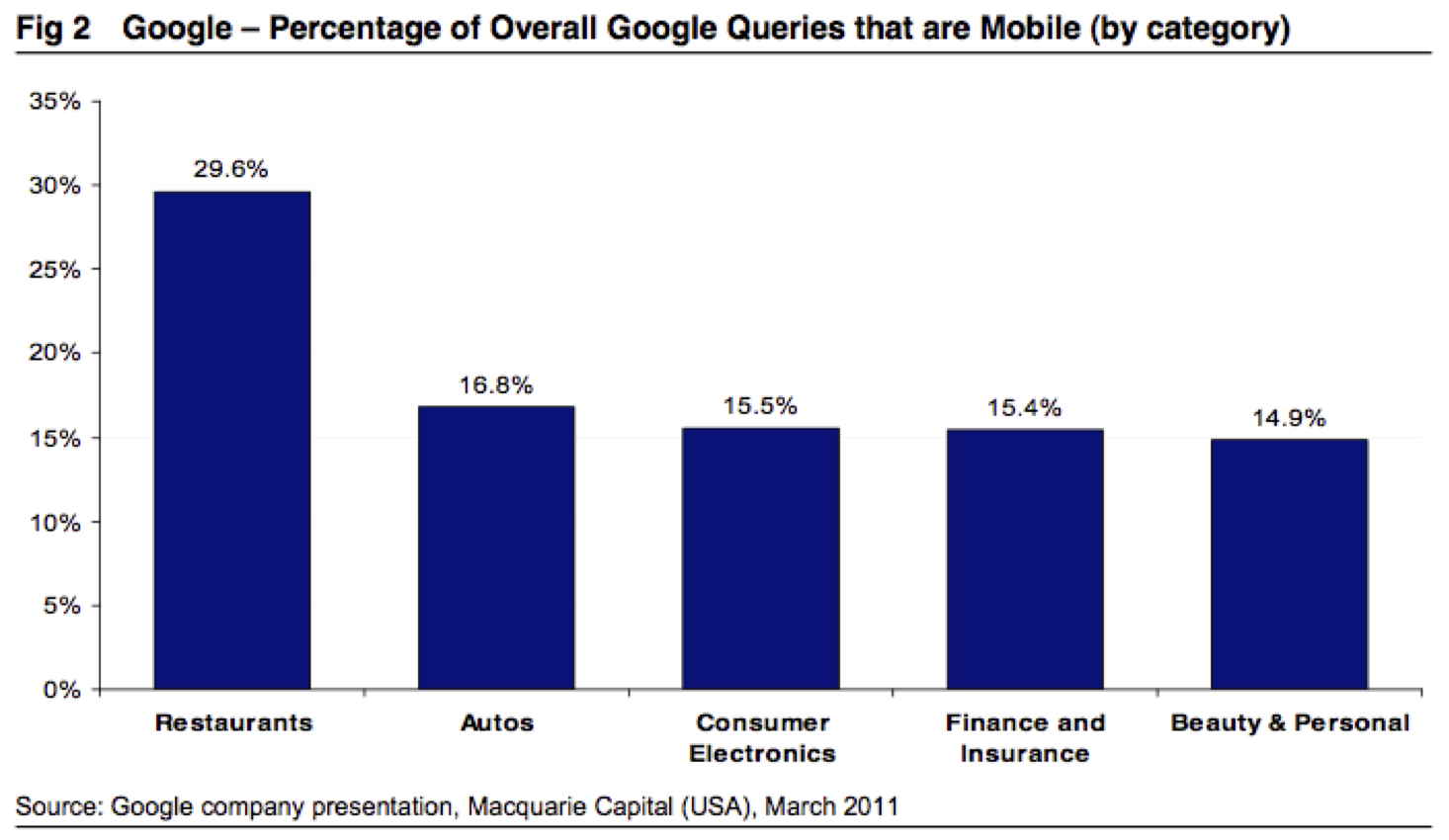 Mobile Search Queries by Category – Source: Google 2011
CT: Are there any niches/verticals that are better suited to mobile? LG: Personally I believe that every vertical is worth a test with mobile PPC (and any other form of marketing, for that matter). However, at NVI we manage PPC campaigns for a broad spec of industries and I have to say that we've seen good results for B2C businesses like tourism, entertainment and consumers goods. CT: How do mobile PPC strategies differ from desktop PPC strategies? LG: When we first started running Mobile PPC campaigns we expected them to differ greatly. But soon after we realized that wasn't so much the case. Of course, this is something on what my PPC peers might disagree with me on. But to me (just like with desktop search) it always comes down to: looking at what the data is telling you and understanding your mobile traffic behavior. For example, if by looking at the search queries you realize that what users are searching for the most is your company's coordinates, then give them that on your AdCopy (extend your ads with location information). You can even use the click-to-call feature AdWords is offering. But the one and most important element of a mobile strategy is a mobile friendly website with content for mobile and a format that fits the mobile screen. If you don't have one then I recommend you create mobile friendly landing pages.
The Early Mobile Adoption Curve
Mobile search is still a relatively new channel, and there are huge advantages to marketers become an early adopter. First, their mobile ad skills will evolve along with the channel, making the learning process a smoother, more natural one. Second, because the channel is still young, mobile clicks are still selling below market value (and possibly yielding higher conversions). This makes it not only an opportune acquisition channel, but an ideal time to test (and develop those mobile PPC skills). Mistakes will be less risky and lessons will cost so much less. Finally, we won't be thinking of mobile as an entirely distinct channel forever. As devices become more portable and tablets continually blur the lines between mobile and PCs, what we consider "mobile" today (i.e. phones and tablets) will become just another targeting options within larger search and display campaigns. It's important, then, that marketers familiarize themselves with mobile trends and data so that when this targeting option does hit critical mass, they'll be able to integrate it properly into the marketing mix.