Google AdWords and Microsoft adCenter form what's known as the Tier-One auction-based, PPC networks — with Adwords dominating. Below these are the Tier-Two networks. These are smaller, often niche-based ad networks that combine keyword or contextual advertising on a cost per click (CPC), cost per thousand (CPM), or less often, cost per action (CPA) bidding model. Depending on your advertising goals, some of these second tier networks may be worth considering. So any serious online marketer should know (1) what are some of the better alternatives out there, (2) what the advantages are to considering any of them, and (3) what to consider/look for once they decide to expand their online marketing reach.
Alternative Ad Networks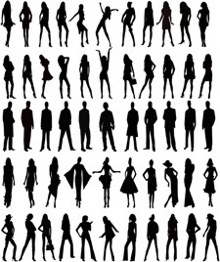 First, we're going to take a look at a handful of second-tier networks that you might consider as alternatives or supplements to, AdWords. This is far from an exhaustive list, but it includes some of the more reputable tier-two networks. Also, all of them are auction-based, self-serve networks, and are primarily targeted at English language markets. Ask Sponsored Listings Ask's Sponsored Listings' contextual ad network uses a CPC bidding model. It focuses on certain key verticals, and publishers include plenty of different search sites like Excite, Mamma, and Dogpile, as well as other lifestyle and technology sites (such as CNET.com). Ask also boasts a reach of over 70 million unique users. AOL Advertising (fka Quigo AdSonar / Platform-A) Acquired two years ago by AOL, Quigo AdSonar offers contextual advertising via its AdSonar and FeedPoint products. Advertisers pay per click and bids are selected for each sponsored placement. Sponsored listings are available on such sites as ABC.com, The Washington Post, AOL Money and Finance, CNN Money, and FOX News. Rich media ad units are also available. Facebook Ads With Facebook Advertising you can target audiences with a variety of demographic and psychographic filters. Reach people by location, age, sex, education, and other targeted keywords. Ads are primarily text-based (max. 135 characters in length) and may include a small image. CPM and CPC bidding options are both available. LinkedIn Direct Ads Through LinkedIn's DirectAds, advertisers can target business professionals worldwide with text advertising. LinkedIn's worldwide user base of professionals is more than 50 million, and lets you target your message according to industry, job title, company size, location. Pay by clicks or by impressions. This can be a very valuable audience for certain businesses, but it's not always the cheapest to reach. For instance, some ad categories sell at CPMs of $50 or higher. While its text ads are available for small to medium advertisers, rich media advertising is also available, but restricted to advertisers with budgets in excess of $25,000. Marchex Adhere (fka IndustryBrains) Marchex Adhere offers call- and click-based performance advertising products. Bids can be placed on vertical categories (business, finance, real estate, IT, and HR), as well as site-specific pages. Site-specific placements are available with publishers like BusinessWeek, The Globe and Mail, Kiplinger.com, and PC World. While keyword-targeted placements are available, Marchex's strength appears to rest with their site-specific targeting. MIVA (fka Findwhat) Formerly e-Spotting and FindWhat, MIVA was acquired by performance-based advertising network Adknowledge in March 2009. MIVA's Precision Network is offered for targeting different verticals. MIVA also has a network of thousands of sites available for sponsored placements. There is otherwise scant information available on the specific sites and publishers in their network. MySpace MyAds MySpace MyAds uses its social network data to offer various targeting options. Banners are served based on user hobbies, interests, gender, education level, parental status, age, and location. CPC and CPM bidding options are available. MySpace MyAds is also part of the FOX Audience Network advertising platform. Pontiflex (this profile has been updated as per the comment below) This is one of the few CPL marketplaces of note. They don't have a roster family of publishers, per se, but offer a technology that lets advertisers access the entire CPL market, and even manage non-Pontiflex campaigns. Their CPL network is available through the AdLeads and AdUnitX platforms, and publishers using the technology include Pandora, Monster, and Admob.
Why Choose a Second-Tier Ad Network
Knowing what higher-profile alternatives are available, online marketers should also understand what the benefits are to expanding their campaigns into the second-tier. Essentially, there are three main incentives to try your campaigns in second-tier networks: (1) new audiences, (2) lower costs-per-conversion, and (3) better campaign management. The first reason to consider tier-two networks is that they can help you reach new and unique audiences with your messages. Alternative networks often strike deals with content publishers such as popular newspapers, magazines, and blogs, that the Tier One networks have limited or no access to. So through the right ad network you can advertise with publishers that have the attention of the audience you're targeting. After all, only around 5% of pages views on the web come from search pages. The remaining 95% of page views are content-, non-search based [source]. Another reason to consider second-tier ad networks is that you might find CPCs and CPMs more cost-effective. With a properly optimized campaign, you can often pay much less for conversion than what is available through the first-tier. Finally, second-tier networks can help you get a better return on individual campaigns. By spreading your message out across several networks, you will be able to determine which messages perform best with what audience, and optimize your campaign on a network-by-network basis. For instance, if one network performs particularly well on a particular campaign, you'll be able to shift more of your budget to that network.
Choosing a Second-Tier Network
Once you've decided to extend your online marketing reach beyond the first-tier networks, there are several things you should consider when evaluating which networks to invest in. The main points of consideration range from pricing model to partner sites and where their traffic comes from. Knowing all of this in advance will help you (1) calculate whether a network is worth partnering with, and (2) how much of your online budget to invest in any of them. First, understand what pricing models they offer and whether they suit your business goals. Ad models can range for from CPC to CPM to CPA, and while some offer only one of these, others offer a blend of the three. As a refresher, CPC means you only pay for each visit, CPM means you pay per thousand banner impressions, and CPA is strictly performance-based, where you pay only for conversions. Second, think about how users find your site. This will allow you to choose networks that have deals with content sites that your target market is likely to visit. Niche business can easily find an AdWords alternative this way. Once you've identified a network that interests you, speak with a company rep and ask how much traffic (and potential leads) they can deliver to you from a particular niche. This will help you determine whether the network is appropriate for any of your campaigns. Also, if the second-tier ad network is a niche search engine (such as a shopping search engine), find out how they generate traffic. The quality of traffic you get will differ according to whether they are their own, well-known brand name, or are just buying traffic from other, smaller PPC search engines and reselling it to you. You will then want to inquire about whether they is any sort of contract to sign and, if so, what the terms are. If campaigns do not meet your expectations, you'll want to be able to pull them and receive a refund on the balance of your funds at any time. Finally, no matter what network you decide to try, you should first test their traffic with a small budget. This will help you both evaluate their traffic, and then optimize your campaigns around that traffic and how you're paying for it — whether it CPC, CPM, or CPA.
Conclusion
Even though Google dominate the first-tier, and the first-tier dominates online advertising, there are still clear advantages to straying into the second-tier. While you'll often find CPCs, CPAs, and CPMs much lower (often due to less competition), you will also be able to better target your ads through targeted niche sites. Just remember to screen them appropriately, and then test them out with a smaller budget/campaign. And, of course, if there any ad networks that you feel have been left out, feel free to share your thoughts in the comments.