Acquisio is Hosting a Summit!
What's more fun than eating good food, having a few drinks and networking with bright, passionate people? Doing it with the folks at Acquisio, of course!
This summer we are hosting an exciting Acquisio Summit. Why is it so exciting, you may ask? Well, co-founder and CEO Marc Poirier has a few announcements to make about the vision and direction of Acquisio. Hint, these are big announcements that will unveil new releases and even help us attract a new type of Acquisio user.
Acquisio's Last Summit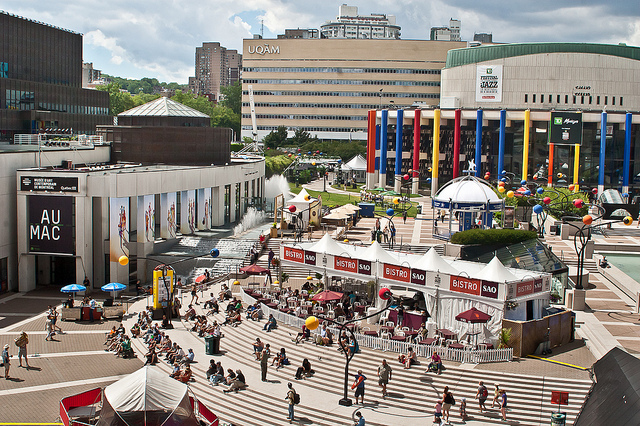 It's been a few years, but we're ready to host another Acquisio Summit. The first one was a big hit. Back in 2012, at the time of our first Summit created for Acquisio users, we revealed the release of Acquisio Version 2 (V2, for short). While V2 has slowly taken over the original Acquisio, it's taken us a few years to build up to another, even bigger, reveal.
One of the things that worked well from the last Summit was the venue, and we're happy to have secured the Hyatt again this time around. You can enjoy the thrills inside the venue as Acquisio describes the brand changes to come, and then you can take a few easy steps outside and enjoy the thrills of one of the most riveting areas of Montreal.
This Year's Summit
So what's new for the Summit this year? For starters, the Summit is open to any friend or fan of Acquisio, not just users. This means if you've been wondering about Acquisio for a while, you can now chat with real users and see, first hand, if the new Acquisio is something your company can productively use.
Second, the Summit is only 2 days long, that means you can absorb everything like a sponge for two days and then spend the full weekend, from Friday-Sunday, enjoying the view, sipping cocktails, and attending a few music shows in the city. You're coming to learn and network, but you'll be staying to enjoy all that the city has so much to offer.
More Details
If you want to find out more about the event, Montreal or Acquisio, we've got everything you need at our Summit website.
If you register today you're eligible for Early Bird pricing, so don't wait! See you at the Summit.