So it's a little late in the game for me to start telling what you should do (or could've done) to get the most out of your ecommerce strategy for the holidays. Thanksgivukkah is a distant memory, and there's only a dozen or so shopping days left before the presents under the tree day, so you don't have that much time to start tweaking and optimizing campaigns in any meaningful matter.
Come 2014, though, you're going to be looking at your ecommerce conversions and starting to think forward to how you're going to sustain or maximize your their growth in the new year. Well, here's a few tips and tactics you might've not employed over the last year that can give you that extra ecommerce edge in 2014.
1. Get Voice of Customer Feedback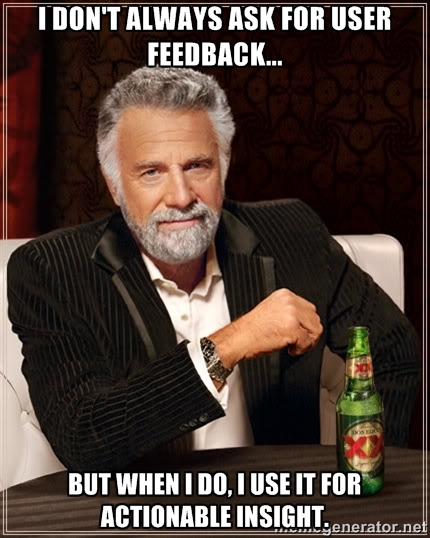 most-interesting-voice-of-customerIf you're serious about your ecommerce conversions, then you've probably done some some A/B testing to see what page layouts and user experiences convert best. But do you really know what works best? The thing with A/B testing is that you're only testing between two options. And those two options, moreover, are no more than just educated guesses.
But did you ever ask the user what they think? In other words, did you ever bother to get voice of customer feedback? Voice of customer is basically:
Collective insight into customer needs, wants, perceptions, and preferences gained through direct and indirect questioning. These discoveries are translated into meaningful objectives that help in closing the gap between customer expectations and the [your] offerings.
Sounds straight forward enough, right? But how do you actually implement that on a website? Google Analytics only collects data on what user do once they're on your site, not what they actually think.
Well, this is where you'll have to bring in third party tools, and they might not be as strange as you think. For example, ever see that 4Q survey? You know, the one endorsed by Avinash Kaushik that pops up when you visit a site?
Well, 4Q is a free voice of customer survey that iPerceptions offers in hopes of upgrading you to anyone of their other voice of customer analysis services to help you makes sense of the data you collect and implement it in meaningful and actionable ways. The point is that you can give your users the option of opting in or out of a quick four question survey before leaving your site. And if you find what they have to say insightful, you can then dig deeper into the data, and use it to optimize your site's user-experience in a way that increases ecommerce conversions.
2. Implement Social Sharing on Conversions
It's nice enough when you're do everything to optimize your conversion funnel and push your customers through the check-out process. But what about leverage those customers to drive new leads or acquire new customers?
For instance, you might have social sharing buttons on your product pages to encourage users to share product links, but why not let them share their actual purchases, too? Giving users a way to share what they just purchased (or downloaded) from you can be a great way to both raise awareness about your products/services and generate new business.
Essentially, many users are often excited about their recent purchases, and they're happy to share it with their social network. And not only do many people in their network share many of the same interests (i.e. the same products/services) as they do, but that social share represents what basically amounts to a free social ad.
Whereas you'd normally have to pay for something like a sponsored story on Facebook or a promoted tweet on Twitter to reach a user's social network, a shared purchase/conversion allows you to do that for no more than the one-time cost of implementing said functionality into your check-out process. In fact, this is something that Amazon already does very effectively. And, let's face, when it comes to ecommerce strategy and optimization, we can all learn something from Amazon.
3. Retarget Past Customers and Visitors
Optimizing your ecommerce strategy isn't limited only to your onsite experience. It should also extend to your PPC and display advertising campaigns. You can achieve this through ad retargeting, and there are two kinds of users you should be retargeting with your ads.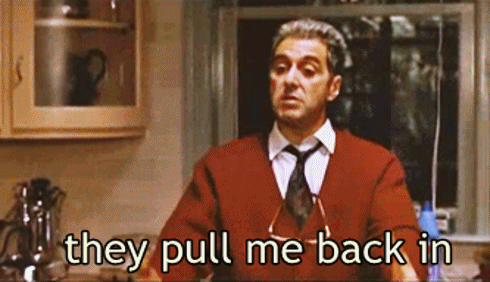 First, there are you past customers. These are people who've already purchased something form you and whose trust you've already won. Since they've already demonstrated a willingness to shop with you, you should be leveraging that established trust by retargeting them with ads for similar and/or related products/services. For example, if they've already purchased a certain kind of product from you, you might want to retarget them with ads for either accessories for that product, or newer versions of it.
Secondly, there are users started down the conversion funnel, but then bounced or abandoned their shopping cart. You know these users are already qualified leads in the sense that they've actively shopped for products/services that you offered. So why not reach out to them with an incentive to return and complete that check-out process.
One of the most common forms of retargeting, here, is to offer users who abandoned their shopping cart free or discounted shipping. After all, if they got that far down the funnel but didn't complete the transaction, then there's probably a good chance that they were dissuaded by unanticipated shipping costs.
Similarly, if users have visited your site, but not proceeded all the way to check-out before bouncing, then you can extrapolate two educated guesses from that: (1) they are targeted users in that they're clearly shopping around for products/services similar to what you offer, and (2) your price point might have been what discouraged them from proceeding to check-out.
With that data in mind, you can retarget them to either remind them that you (might) have what they're looking for, hit them with a unique selling proposition as to why they should shop with you (as opposed to the competitor, and/or offer them an incentive (such as a discount) to come back and complete the transaction.
New Year's Ecommerce Resolutions
If ecommerce is your business model, I'd be surprised if you aren't doing at least one of these (or at least have been meaning to do so). In my experience, however, it's rare that marketers are doing everything they could be doing to get the most out of their campaigns.
So make 2014 the year you conquer ecommerce in your space and maximize every possibly acquisition channel you have at your disposal. In addition to stepping up your SEO game and content strategy, you should be looking at how you can tap into your actually conversion funnel by finding out what your customers think, turning their purchases in social equity, and reaching back out to them when they don't make it all the way to the check-out.