One of the first initiatives put in place by the new Acquisio President, Marc Poirier, was the implementation of Acquisio Cares – a unique volunteer program run throughout the software company to help charities and non-profits reach their full potential by connecting them with free PPC advertising.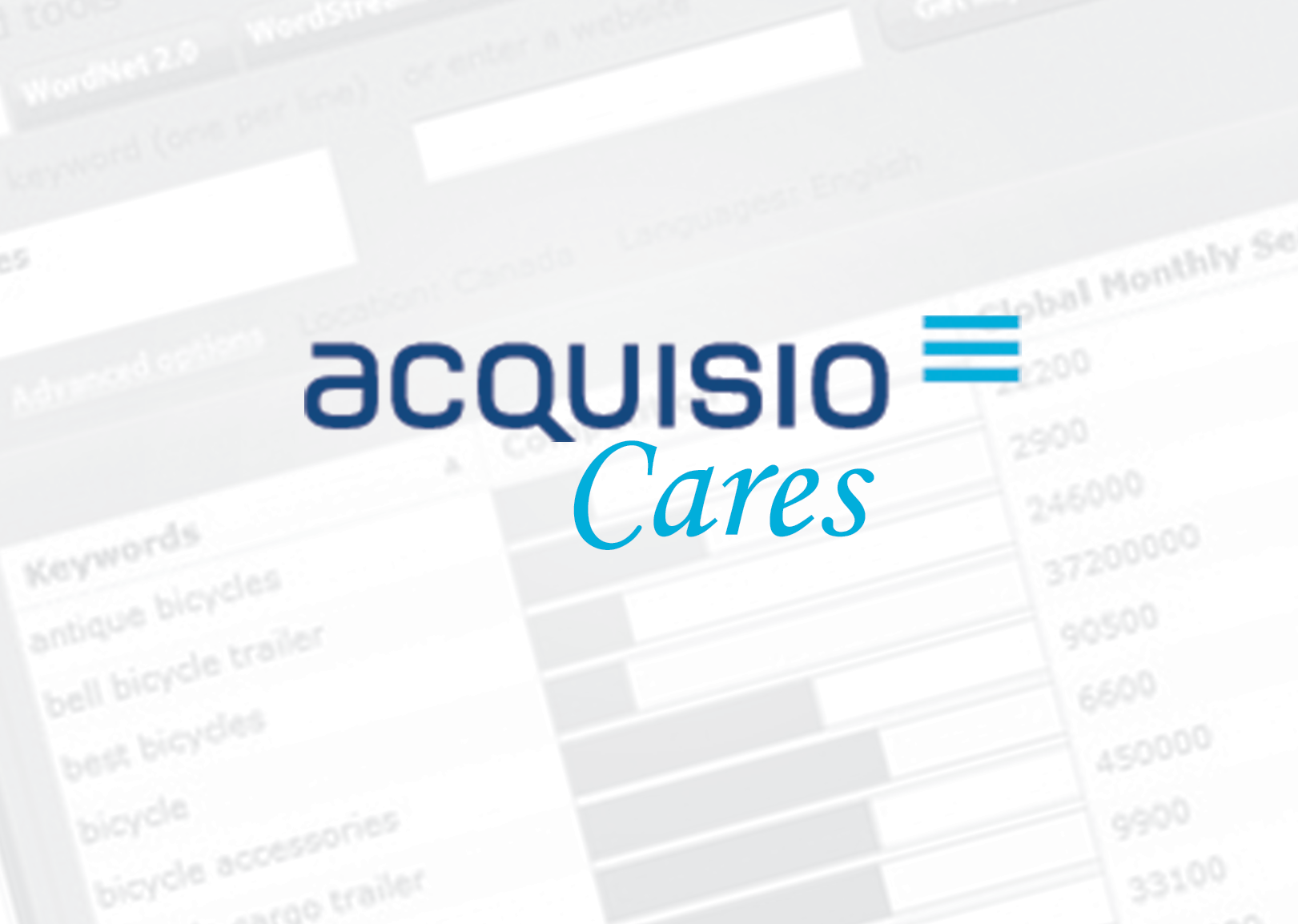 How It Works
Most non-profits have such small budgets to begin with that investing in advertising is usually off the table. Unless a generous vendor is willing to share their ads for free (like a friendly radio host or a local grocery store), many non-profits are limited to social media and word-of-mouth marketing to give their initiatives visibility.
It's a task to get donations, find volunteers and simply keep the organization running for many volunteers, which is why Acquisio felt the need to help.
What volunteers usually don't know is that with Google Ad Grants, non-profits are entitled to up to $10,000 per month in AdWords advertising. That means the non-profit can publish paid search ads on Google and help  their organization gain more awareness.
Of course, without a marketing team or a paid search specialist, this free advertising money would go to waste. That's where Acquisio comes in.
Using our team of specialists, from departments across the company, Acquisio employees set up AdWords accounts, brainstorm keywords, create ads, launch campaigns and monitor performance.
It's a great opportunity for non-profits to expand their reach and for Acquisio employees to walk a mile in the client's shoes.
The Incentive
The Acquisio platform enables marketers, agencies and resellers to optimize their paid advertising initiatives, and while every Acquisio employee works with the platform in one way or another each day, this program has allowed employees to delve into the platform and use it as clients would.
Besides the warm fuzzy feeling Acquisio employees get learning about and helping non-profits, the program helps its participants know the platform better, genuinely understand and appreciate what clients experience and use that understanding to grow.
Stage 1
The whole Acquisio team was excited about this initiative, and eager to learn more about the supported charities and the Acquisio platform. As things kick into gear, employees have separated into teams, contacted the charities they hope to help, and most recently, attended a full day training session with Brad Geddes.
It's only a start – but it's a start to an incredible and beneficial journey that Acquisio is so proud to offer non-profits.