Workbench
Get down to business and build campaigns your way with the Acquisio Workbench.
Chock-full of cool tools, the Workbench is your one-stop-shop for everything related to managing your campaigns. It lets you do smart stuff like access a cross-publisher view of all your campaigns and their structure, plus create and/or update campaigns directly.
And because we want you to have things your way, the Workbench also lets you customize columns, graphs, date ranges and more so that you can easily analyze trends and optimize campaign performance.
Advanced filtering options are the cherry on top, giving you sweet control over your insights and letting you save them for easy access later.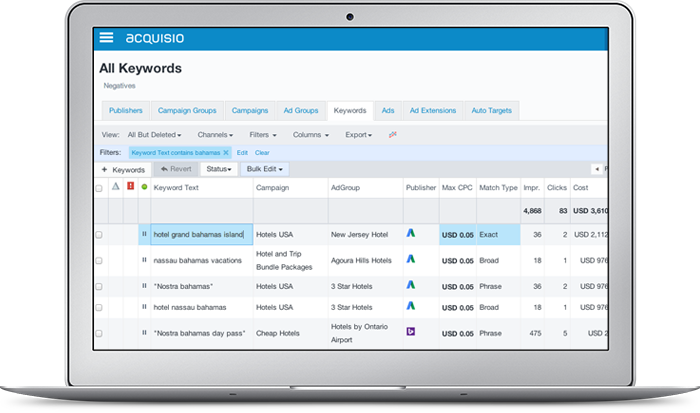 Ready for digital campaign world domination?