KPI Dashboard
What's the best way to steer your clients' digital campaigns? Acquisio's road-ready KPI Dashboards map your route to success.
With every digital campaign, your ultimate destination is ad spend that's optimized against your clients' targets. With our KPI Dashboards, simply set your goals and let our technology measure and track your performance against them on a daily, monthly, or per campaign basis.
View and track forecast performance as well as trends based on your targets. Red, yellow, and green visual "traffic light" indicators clearly show where you need to take action (hint: red!) and where things are rolling along smoothly (hint: green!)
What's more, you can set KPIs for almost every metric in our platform and make your own rules based on account, publisher, or campaign, as well as set custom timeframes.
Sound too good to be true? That's just how we roll.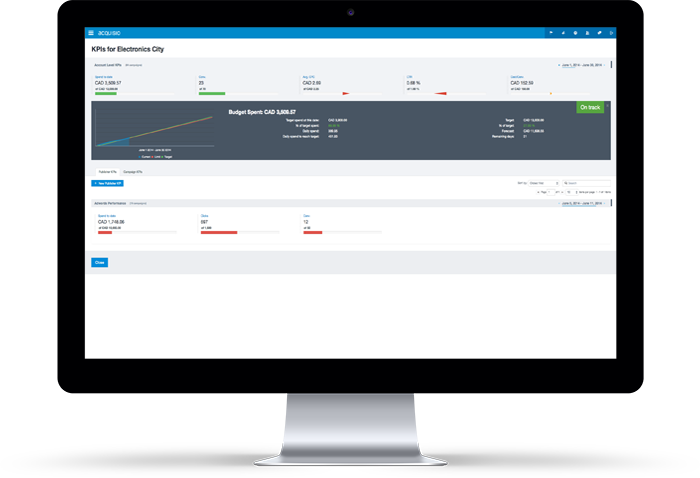 Ready for digital campaign world domination?