Bulksheet Manager
Massive amounts of data to manage?
Acquisio brings the brawn and the brains.
Acquisio's Bulksheet Manager is your superhero solution to slick and seamless data import, export and actioning.
The challenge of massive multi-client data loads vs computer memory limitations becomes a thing of the past with our brawny and brilliant Bulksheet Manager. This hardworking feature allows you to download complete campaign structures and statistics across multiple clients and providers, export from Acquisio into Excel, and view everything in one file for quick and easy mass data analysis, editing and reporting. You can even run your own Excel algorithms for ultimate campaign performance optimization.
Our tireless Bulksheet Manager takes as much data as you can throw at it. It regularly handles millions of bid changes per day—even cross-publisher—and still comes out smiling in the end.
With this fine fearless feature on your side, your campaigns won't know what hit them!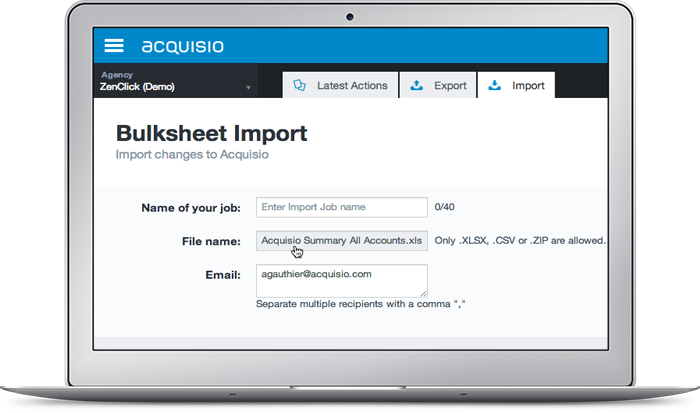 Ready for digital campaign world domination?