Agency Extranet
We're like your campaign reporting guardian angel.
Thanks to the Acquisio platform, you've got all your data in one insanely easy-to-use place. The same slick system lets you concisely analyze it, AND it helps you turn that data into blow-'em-away reports for every audience. What more could we possibly do to make your life easier?
Welcome to our Agency Extranet!
This fabulous, fully white-labeled feature eliminates that devilish "we-need-those-reports-yesterday" scramble by granting your clients 24/7-access to their own performance reports. Simply pre-select the campaigns and reports, then invite clients to log in to their account via secure login to enjoy a customized summary of their campaign performance info whenever their demanding little hearts desire.
Keep things super-streamlined by using one template for multiple clients and publishing dynamically updated reports in a single click. You control the permissions, too, ensuring that the right people see the right reports every time. Oh, and those clients who want to compare current reports against previous ones? We've got that covered as well, allowing extranet users full access to all their archived reports.
It'll be like you've died and gone to report heaven and happy client heaven all at once.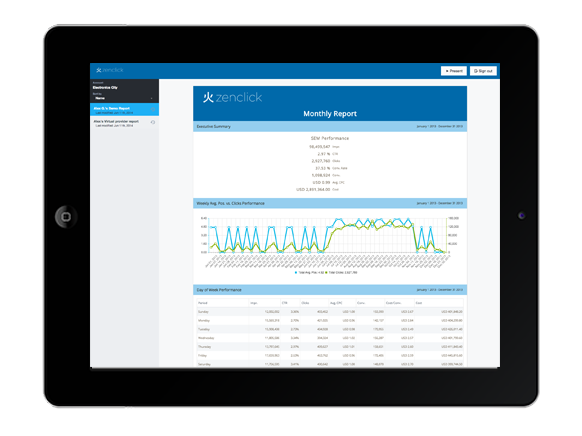 Ready for digital campaign world domination?