Cross-Publisher Campaign Management
See all of your accounts from all your publishers in one place, and take action where you need to dedicate your attention.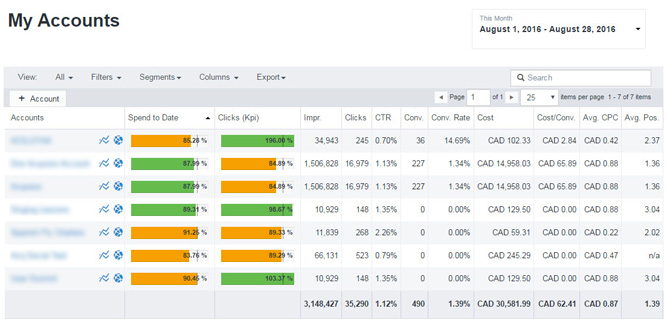 Add more clients
Being able to manage and analyze campaigns at high volumes is half the battle. Take on more clients (account managers can manage up to 2x more) and accounts without adding more people and focus on delivering great strategy, creative and performance.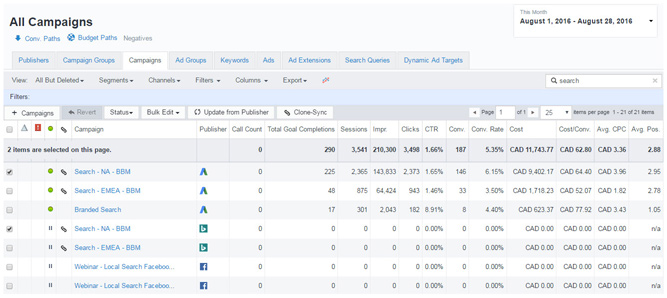 All Your Campaigns In One Dashboard
Acquisio's industry leading solutions cover everything from bid management to reporting, enabling clients to automate time-consuming tasks like:
Client campaign reporting - with deep analytics and configurable KPIs
Bid and budget optimization and management across all campaigns
Campaign cloning from Google AdWords to Bing and other publisher platforms
Aggregating results across global publishers
Integrations with a vast number of marketing technology partners
Delivering comprehensive analytics and insight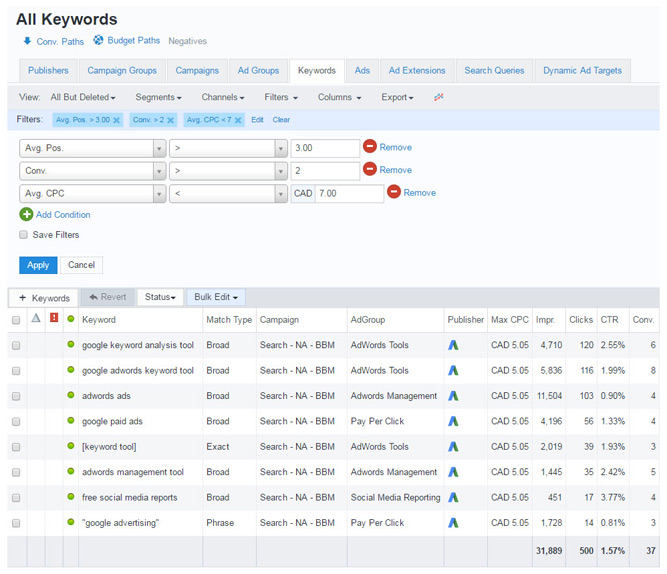 Understand The Problems, Fix Them Immediately
The Acquisio platform is built to provide an at-a-glance view into all an agency or partner's client campaigns. The user-friendly platform allows campaign managers to immediately understand the performance of each of their accounts, dive deep into analytics on specific campaign performance and make mass edits to campaigns simultaneously.
All your publishers in one place