The Industry's Best PPC and Social Reporting Tools
Cut the time you spend on reporting by up to 65% and deliver impressive reports to your stakeholders with just one click.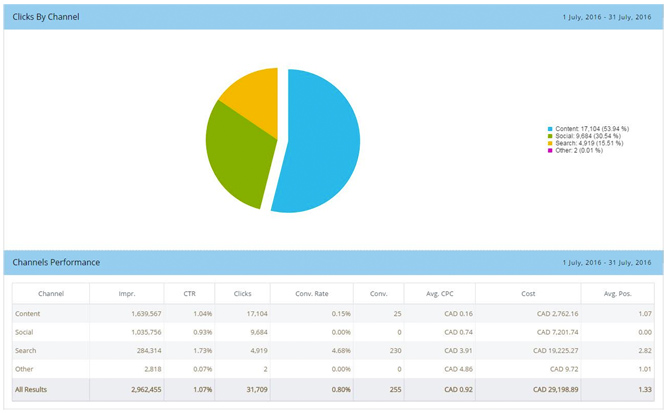 Save Time With Cross-Channel Reporting
Gather all the information you need from all of your publishers in one, easy-to-read report that can be sent whenever you want, to whoever needs to see it. Reports are easy to set up, and once they're done, you'll never have to worry about it again.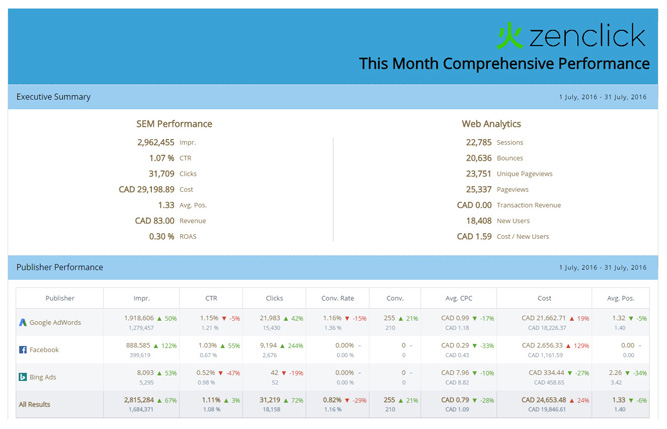 Simple, Efficient, and Adaptable PPC Reporting
Use one-click add functionality to build reports based on top campaigns, top keywords, KPIs, and more, and whip up executive summaries in a snap. You'll also be able to use different chart formats to make sure you're showing stakeholders what they need to see in the simplest way possible.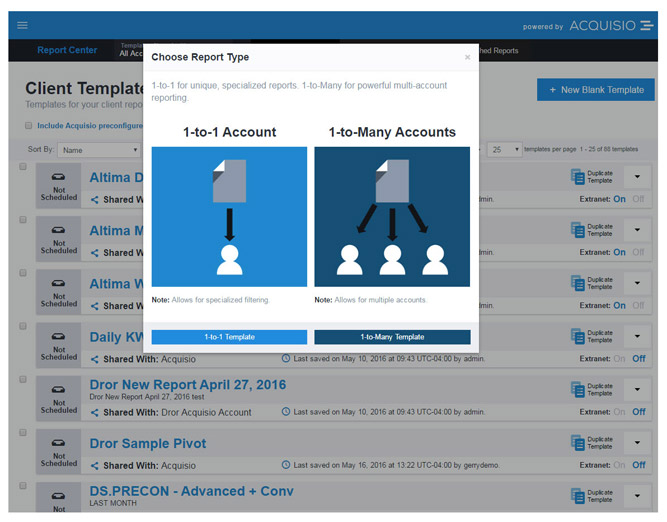 These Are Your Reports
Far from a one-style-fits-all solution, the Report Center offers you two varieties of report: highly customized ones for individual clients, and generic templates that can be shared across multiple accounts. They're all interactive, and built in HTML format. Best of all, they're fully white-labeled for a truly customized feel.
Start delivering impressive reports with just one click