Acquisio Leadership
Meet Our Management Team 
Marc Poirier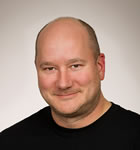 CEO & Co-Founder
Marc Poirier is an SEM expert, a thought leader, and a devoted dad (to twins!). Named one of the top 25 most influential PPC experts, he's a frequent speaker at industry events, like SMX and Ad:Tech, and contributes bylines to top marketing publications including Advertising Age, AdWeek and more. While a mainstay in the SEM world, if you're looking for him on the weekends, he's most likely gone fishing.
Richard Couture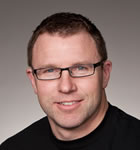 CTO & Co-Founder

Richard Couture, Co-founder and CTO, is a Marketing Technology Solutions expert who had more than a decade of experience in the Information Technology sector before co-founding Acquisio back in 2004. Richard holds a Masters degree in Software Engineering and a Bachelors degree in Information Systems from the Université du Québec à Montréal. He loves coaching his children's minor league sports teams and playing recreational soccer and hockey.
Bruno Martel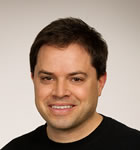 CFO

Bruno Martel brings more than 20 years' experience in finance to the Acquisio team, previously serving as CFO at Nstein Technologies, a publicly traded company sold to Open Text in 2010. Bruno is a Chartered Professional Accountant (CPA) and graduated from HEC Montreal. Bruno and his family are avid skiers, and when there is no snow they switch to cycling.
Alex Lamoureux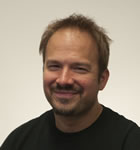 COO
Alexandre Lamoureux oversees Acquisio global operations. His managerial career was launched with Montreal's popular newspaper, Communications Voir Inc, and continued at Divergo Medias, Montreal Exchange, and Emovendo. He is a family man who loves to travel, and when he's not working he's either watching, playing, or coaching hockey.
Christian Lavoie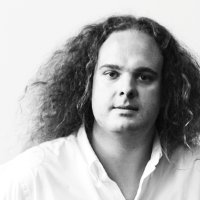 VP, Technology

Christian Lavoie has worked for more than 10 years in the field of large-scale software development. Educated at McGill, he began his career at Google and later used his expertise with machine learning and optimization to help venture capital investors as a consultant. He also co-founded a startup with ex-Acquisio, good friend and product guru, Sebastien Provencher. Christian is an amateur board games player and sculptor in his spare time.
David Sullivan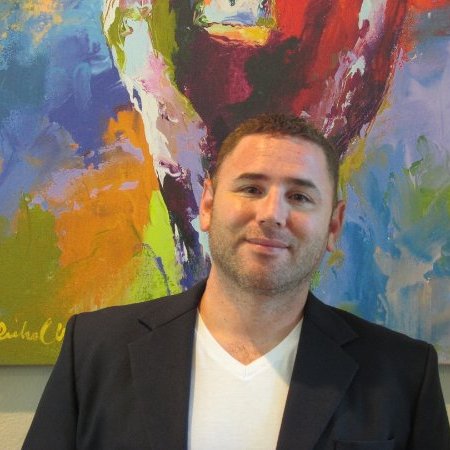 VP, Customer Success

David Sullivan has spent the last 14 years working in digital advertising. He has built and lead the search divisions of full-service digital agencies, and specializes in Local SMB & Enterprise PPC campaign management from a user and local operations aspect. He also spent five years building a global customer service division for the industry's first pre-paid credit card company. David has spent the last 20 years in Austin, Texas, but was raised in the New England area and remains loyal to the Red Sox, Patriots, Celtics, and Bruins. 
Isabelle Roux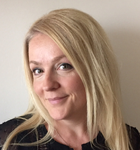 VP, Human Resources

Isabelle Roux is a Human Resources executive with more than fifteen years of experience. Her passion for communication began when she studied at the Université de Montreal, and led her to the human resources field where she worked for several organizations, including Mega Brands Inc. before joining  Acquisio. In her spare time, Isabelle enjoys travelling, music, and simply spending time with her son and husband. 
---
Board of Directors
Marc Poirier
CEO and Co-Founder, Marc Poirier is an SEM expert, a thought leader, and a devoted dad (to twins!). Named one of the top 25 most influential PPC experts, he's a frequent speaker at industry events, like SMX and Ad:Tech, and contributes bylines to top marketing publications including Advertising Age, AdWeek and more. While a mainstay in the SEM world, if you're looking for him on the weekends, he's most likely gone fishing.
Alexander Blum, 
Executive Chairman
Alex Blum is an Investor and Advisor to technology companies across numerous high growth sectors. As CEO of KickApps, an Enterprise Social Media software solution provider, later acquired by Piksel (formerly KITD), Alex helped incubate Admeld, an innovative ad-tech company, and served as a Board Member until its acquisition by Google. Prior to joining KickApps, Alex was President and COO of JumpTV, a Multi-Cultural Internet Protocol Television Network through the company's successful IPO. Alex also spent nearly eight years at AOL most recently as the Vice President of Product Marketing for AOL's Audience business.
André Gauthier
André Gauthier is the Managing Partner at Tandem Expansion, a Canadian growth equity fund. He has more than 25 years of business and management experience and holds a Bachelor's degree in Business Administration from HEC Montreal. He is also a member of the Canadian Institute of Chartered Accountants and the Ordre des Comptables Agréés du Québec since 1984.
Ludovic André
With more than 13 years of venture capital experience, Ludovic André is currently the Managing Director of Emerillon Capital, a Canadian venture capital fund. Ludovic is also leading the North American Private Equity & Venture Capital investments activities of Credit Mutuel – CIC, with 2,5 billion euros under management and 500 portfolio companies. Besides Acquisio, Ludovic sits at the board of several companies, notably Maluuba and CM Labs.
Francois Ramsay
François Ramsay is the SVP of Corporate Affairs and General Counsel at Yellow Pages Group, Canada. He is a seasoned senior executive specializing in law and communications with more than 25 years leadership experience in media, technology, telecom and manufacturing.
Mark Roberge
Mr. Roberge is currently a full-time Senior Lecturer at Harvard Business School, where he teaches Entrepreneurial Sales and Marketing and The Entrepreneurial Manager.
Prior to HBS, Mark served as SVP of Global Sales and Services at HubSpot (NYSE: HUBS). where he scaled annualized revenue from $0 to $100 million and expanded his team from 1 to 450 employees. Mark was ranked #19 in Forbes' Top 30 Social Sellers in the World. He was also awarded the 2010 Salesperson of the Year at the MIT Sales Conference.
Mark received his MBA from the MIT Sloan School of Management and a B.A. in Mechanical Engineering from Lehigh University. He has been featured in the Wall Street Journal, Forbes Magazine, Inc. Magazine, Boston Globe, TechCrunch, Harvard Business Review, and other major publications for his entrepreneurial ventures. Mark is the author of the bestselling book "The Sales Acceleration Formula: Using Data, Technology, and Inbound Selling to go from $0 to $100 Million."
---
Advisory Committee 
Bruce Clay
Bruce Clay, author of "Search Engine Optimization All-in-One for Dummies," is the founder and president of Bruce Clay, Inc., a global Internet marketing optimization firm. As an industry thought leader, Bruce speaks at leading industry conferences and conducts internet marketing training courses for students worldwide. His insights have been featured in publications such as the Wall Street Journal, USA Today, PC Week, Wired Magazine, Smart Money and more.
Mona Elesseily
Mona Elesseily, voted 2013's "Most Influential Figure in SEM," is the VP of Online Marketing Strategy at Page Zero Media. In her career, she has significantly improved campaign performance for brands such as Capital One, Cathay Pacific, The Jimmy Pattison Group and more. She regularly speaks at international online marketing events and has written two books on Yahoo!. She's a popular writer for publications including the Huffington Post and writes a well-read column for Search Engine Land.
Andrew Goodman
Andrew Goodman is the founder and President of Toronto-based PPC-focused marketing agency Page Zero Media. Andrew has been speaking and moderating at countless industry conferences since 2002 and is an accomplished author in the marketing sphere. In 2008, he published "Winning Results with Google AdWords" (2nd ed.), considered the leading resource in the field. He's also co-founder and a board member for HomeStars, an online review site that reached #71 on the 2014 Profit 500.
Adam Scott Riff
Adam Scott Riff is the Vice President, Digital at ADT security systems. He has more than 13 years' experience in marketing, digital media, strategy, product management, and operations leadership. Previously managing $60 million in annual digital media spend across more than a dozen clients, Adam built a digital marketing professional services practice for MediaWhiz from $0 to a multi-million dollar LOB. He is considered a thought leader in the digital marketing space.
David Szetela
Named one of the Top 25 Most Influential PPC Experts for three years in a row, David Szetela is one of the world's best-known experts in online advertising. He is the VP of Search Marketing Operations at Bruce Clay, Inc., a global Internet marketing agency, and his two books on PPC advertising have trained a generation of marketers. David frequently speaks and writes for notable SEM events and publications and he was the host of a weekly radio show called PPC Rockstars, distributed by Webmasterradio.fm and iTunes.
Matt Van Wagner
Matt Van Wagner is a seasoned sales and marketing professional specializing in paid search advertising. He is the President and Founder of Find Me Faster, a search engine marketing firm based in Nashua, NH, as well as a popular speaker and moderator at search conferences around the world. His award-winning presentations are usually as entertaining as they are informative.
Marty Weintraub
Marty Weintraub was named "Search Personality of the Year," at the 2013 US Search Awards. He is the Founder and Evangelist of aimClear, an online marketing agency, focused on audience targeting and customer acquisition, as well as the author of two books, including the critically acclaimed, "Killer Facebook Ads." He is a fixture on the international conference circuit and he regularly contributes to respected marketing publications.