Client Center
Welcome to Mission Control of your campaign management journey.
Every campaign manager needs a home base. Here at Acquisio, your home base is our Client Center—the open door to the dashboard of all your key accounts.
From here you can filter and sort your account information whichever way you fancy, helping you quickly pinpoint where to focus your time and resources. For an extra wallop of wow, integrate your own KPIs right into the dashboard.
Our mission? Your control. Ahhh, there's no place like home.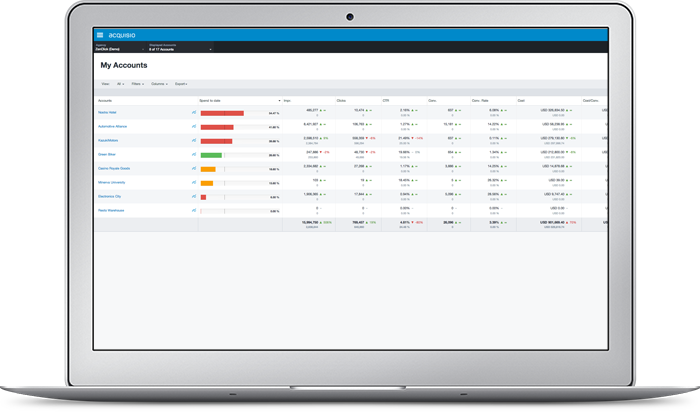 Ready for digital campaign world domination?