Get More Out of Your Facebook & Instagram Campaigns with Acquisio Social
Improve ad performance with A/B testing tools, learn more from your campaigns with advanced analytics, and optimize performance with campaign coaching and suggestions.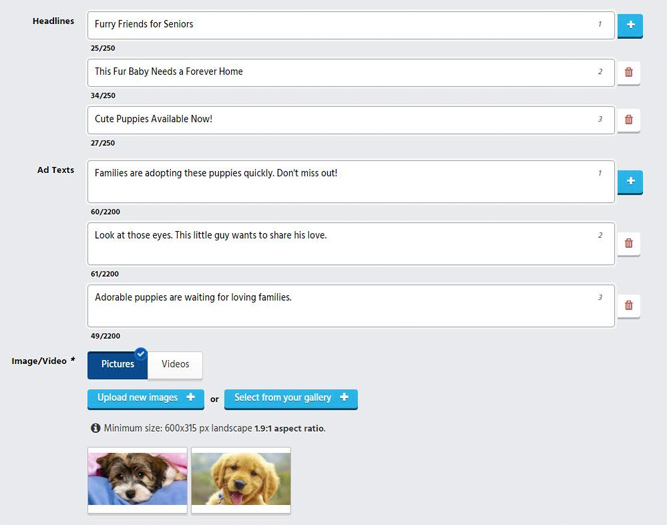 Powerful A/B testing tools
Acquisio Social lets you easily test hundreds of ad variants, by allowing you to create alternative text for each ad you run, as well as test options for demographics like age, gender, interests, location and more.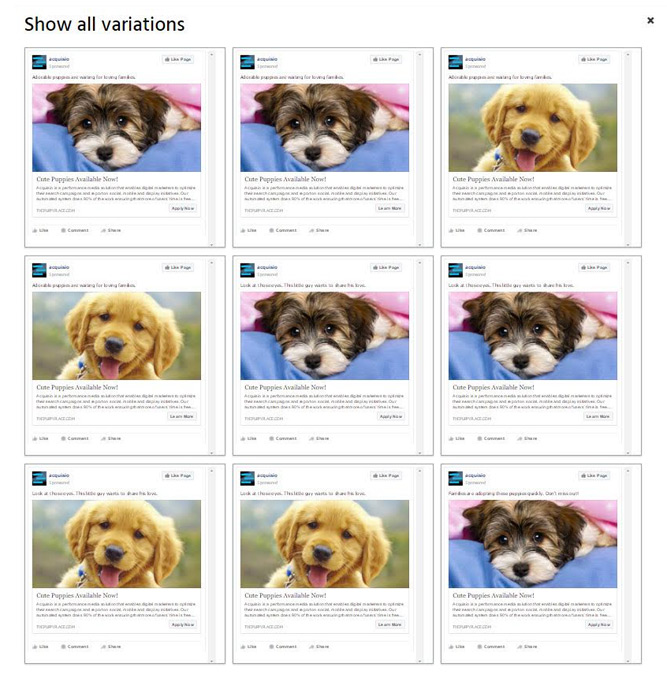 Build ads quickly
In the time it takes you to create one ad, you could easily create hundreds of variants, saving you hours, and helping to highlight which ad variant performs the best.
"After using Acquisio Social, we saw a 25-30% decrease in CPA in just 30 days. Plus, the Automatic Optimization feature saves us easily 5 to 6 hours of manual work a week. Killer platform!"
- Lee Goldberg, Co-Founder and Partner, Marketing & Strategy - Vector Media Group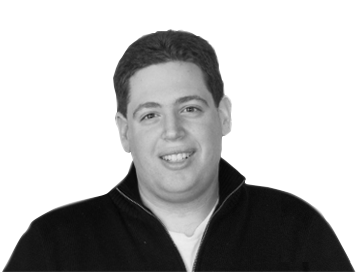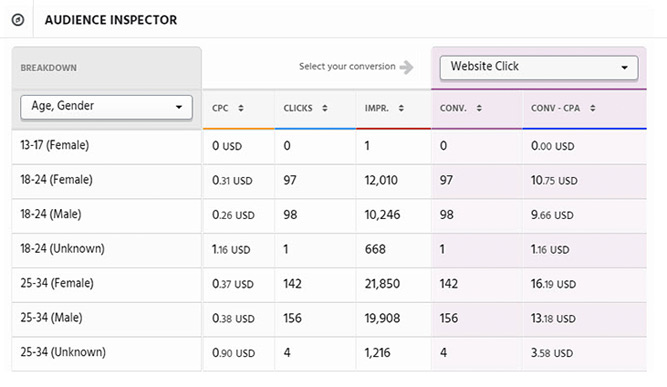 Analyze your performance
When it comes to Facebook and Instagram Analytics, you likely have to fish through lists of data to find what matters most to you. Using Acquisio Social, you'll get more extensive analytics tools that make it easy to focus on key metrics to uncover top-performing ads and to help you replicate success.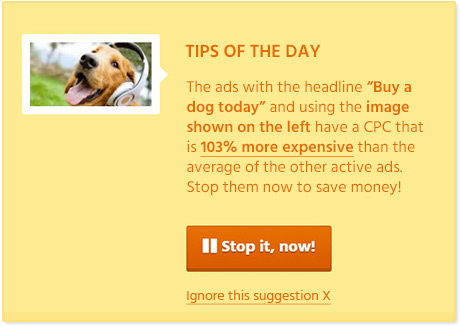 Insightful campaign optimization suggestions
Avoid wasting money on clicks or social engagement that won't convert into a sale. By tracking external websites, Acquisio Social takes into account leads, sales, and customer acquisitions, not just the number of people who clicked or liked a post.
Take your Facebook and Instagram campaigns to the next level