Promote For Small Businesses
Get more traffic to your business without worrying about marketing – leave that to us.
In a matter of minutes get your business set up online, with a fully functional website, mobile app, AdWords account, pay-per-click ads on Google, call tracking and more with Promote. All you have to do is give us your phone number, we'll do the rest!
Get an Optimized, Mobile-First Landing Page
We create a fully-functioning website for you, from A-Z, with opening hours, location, business info, a click-to-call function and more. With an optimized mobile landing page you can appear online when people in your area search for your business.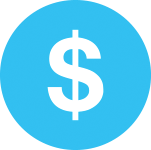 Run Ads to Drive Qualified Traffic to your Business
Have your ads appear on Google when people in your community search for a business in your vertical. Watch the traffic roll in as more people in your area learn about your business. Managed by professional marketers, your ads, all featuring easy click-to-call buttons, are designed to generate qualified traffic and boost sales.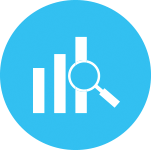 Access Analytics on Clicks, Calls and More
Easily track your leads and listen to recorded phone conversations with analytics. See how many people saw your ad and called your business and see how your online presence is impacting your overall traffic.
Want to offer your local clients an A-Z digital marketing solution?
Get Promote for your small to medium business clients.