5 Proven Strategies for Facebook Advertising Success
Wondering how you could make Facebook advertising more profitable? You're not alone. In this webinar, our straight-shooter co-host, Lee Goldberg of Vector Media Group, shares common mistakes and challenges that advertisers face. He'll walk through 5 proven strategies marketers need to turn Facebook into a contending revenue driver.
What you'll learn in this webinar
Audience Targeting
Would you rather be something for everyone, or everything for someone? See how Lee breaks down hyper-focused targeting so you're not another me-too advertiser.
Creative That Isn't Boring
Learn how to craft and test creative that works, at scale. With the right tools and tips, everyone can create their own conversion-focused winning formula.
Data Attribution Gone Wrong
Heard that one before, eh? See how Lee slices and dices data attribution so you're measuring true value and looping it back into campaign success.
Combining Facebook + Search
Marketing's lowest hanging fruit, make Facebook and search work hand-in-hand to improve performance across the board. A must-learn in this webinar!
Your webinar hosts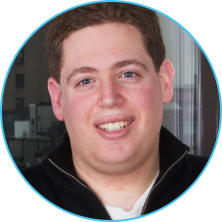 Lee Goldberg
Co-Founder/President and Partner, Marketing & Strategy
Lee Goldberg has been a noted Internet Marketing thought leader since 2001. Having worked with firms ranging from local startups to Fortune 100 companies, Lee specializes in Organic Search Engine Optimization (SEO), Web Analytics consulting, Conversion Rate Optimization, and Paid Search Management. Lee is a Google Adwords Qualified Partner, a Yahoo! Sponsored Search Ambassador, and a Microsoft adExcellence Member, and is a published author and frequent columnist on several industry websites. He is also a member of the Search Engine Marketing Professional Association (SEMPO), and is a regular panelist at Internet marketing conferences. Additionally, Lee serves on the Board of Directors of the Falcone Center for Entrepreneurship at the Martin J. Whitman School of Management at Syracuse University.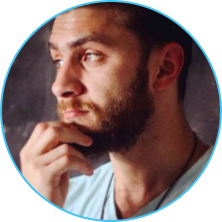 Ahmed El Wassimy
Product Owner/Acquisio
Ahmed El Wassimy is Acquisio Social Product Owner and Acquisio's advertising optimization resident expert. A product of startups and General Assembly in California, Ahmed is at his best when he's driving innovation using design and agile methodology.
Simply fill out the form to receive your link to the webinar