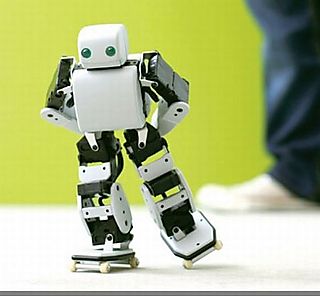 Image credit: blogs.philips.com
There's no doubt that online advertising is changing, and at a rapid pace. Those of us who have been around for a while can marvel at these changes, and even those who have only been at it for the last couple of years are sure to be aware of the many technological advancements that are being made in online advertising. The challenge for all of us is to keep up with all of the changes in order to be able to create well-rounded marketing campaigns, making the best use of all the technology that's available to us.
Growth & Change
It's not so long ago that one could roll out a successful campaign on just one search engine. Maybe two. These days, there are a lot more properties to choose from thanks to the rise of biddable media, and notably RTB systems that make it easier for direct response marketers to access only the most valuable impressions from publishers' inventory. There is definite intent to follow in Google's footsteps from a lot of different networks and publishers. We're seeing new channels for advertisers on an almost monthly basis. Perhaps that's hyperbolic, but there are enough new advertising channels for marketers to start to get lost pretty quickly in a sea of choice. Facebook continues to put out new options and is in a constant state of development in their advertising program. Amazon and eBay are putting up ad exchanges with their own UI to cash in on new RTB technologies and further capture their target audience and create new revenue. LinkedIn and Twitter have pretty strong offerings in biddable media. Pinterest is rumored to be getting in the game with rumours of an ad network of their own. Even the Local and Yellow Page publishers are getting in the game as well. And it seems like new mobile ad networks are popping up every day, not to mention the many ad management, tag management and attribution management businesses that are quickly sprouting up. All of this is a very good thing for advertisers, but rapid change of this kind creates serious challenges.
Fragmentation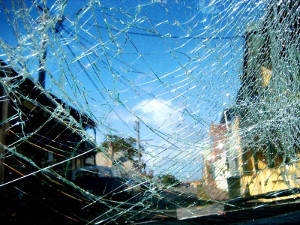 Image credit: danielsmithphotographer.com
With all of this opportunity comes the challenge of keeping up with the inherent fragmentation that comes with advertising through a variety of channels. With all of one's advertising separated in multiple silos, the problem becomes keeping track of all of the campaigns with any manner of efficiency, allocating credit for success correctly. And then allocating money to those ads that deserve it. And though one might find the means to measure one's success by spending hours downloading data from multiple points into a spreadsheet, and running ad hoc analysis, the ability to measure without being able to make immediate changes will be useless. Advertisers who can't immediately respond to fluctuations in the online campaigns are merrily floating down a proverbial creek without a paddle. The current space is far too fragmented, and for serious marketers, these many channels will not be able to operate on their own for very long. Tracking results with the right mix of ad tech is key to making proper attribution decisions, which is required for success in online marketing, and with this kind of fragmentation, tracking is a difficult task, to say the least.
Budget Allocation
Wrapping our heads around attribution is also key to budget allocation. Knowing one's success in channels aids in one's ability to properly allocate budget. There is also the question of whether to pull resources from one channel to aid another, or to simply create new working capital for a specific advertising channel. Without resources that allow marketers to track how their capital is working for them, they are, in essence, flying blind – something no digital marketer wants to do.
Final Thoughts
The many technological advancements being made available to marketers and the ever wider variety of ad inventory available through auctions could be a boon to online advertisers, but the fragmentation in which it is currently operating makes taking advantage of new technology and new media opportunities far too limiting. In the very near future, those who want to take full advantage of the opportunities available will require tools to help them get their efforts out of silos and allow them to properly track attribution and take immediate action across all channels in response to the information provided. Without this ability, it is impossible to understand the dynamics of media on human behaviour, never mind gaining the ability to rapidly optimize inefficiencies. But first, organizations must want to break those silos. Forward thinking organizations are already doing so, but it will take a few years until advertising silos are history.