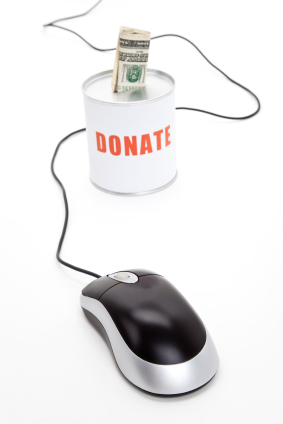 If you are asking yourself "what is a Google Grant?", then your eyes are going to light up and your going to find a family member or friend and tell them about it. Basically, Google provides eligible 501(c)(3) organizations with an initial $10,000/month to serve ads on Google.com only. (Google currently serves more than 6,000+ Non Profits to date). Now, with that said, Google does have some pretty intense requirements in order to get that free money.
Here's the first round of requirements:
Hold current 501(c)(3) status, as determined by the U.S. Internal Revenue Service
Acknowledge and agree to the application's required certifications regarding nondiscrimination and donation receipt and use.
Google for Nonprofits is open only to organizations based in the United States
Website cannot display revenue generating ads, such as Google AdSense or affiliate advertising links
Who is not eligible for a Google Grant:
Governmental entities and organizations
Political or Religious organization
Hospitals and health care organizations
Schools, childcare centers, academic institutions, and universities ( but philanthropic arms of educational organizations are eligible)
An organization's 501(c)(3) whose status is not yet publicly updated in Guidestar's online database; copies of IRS letters are not sufficient for this requirement.
Alos, Google only allows one (1) membership per organization. But umbrella organizations that share Employee Identification Numbers (EINs) with their parent organizations are eligible for individual memberships.
Is a Google Grants Account the same as a normal Adwords Account?
NO. In fact, there are some important differences that you need to be aware of.
The maximum cost-per-click (CPC) is only $1.00
You can only advertise on Google.com only (no partners or display network)
Ads must link to a page on the website.
Keywords must be relevant to the programs/services
Strictly commercial advertising is not allowed.
Google ads cannot link to pages that are linked to other websites.
Ads offering financial products are not allowed.
Google creates the account for you and funds it directly.
Google Grants account is subject to the same algorithms and policies as a regular account
Can Google give more than $10,000/month?
Yes. But there's a catch and a test that you need to take. Google has a program called GrantsPro which is basically for advanced users who must pass a test and fulfill some performance requirements. When eveyrthing is all said and done, organizations can apply to receive an increased AdWords account budget of $40,000 per month.
Here are the Eligibility Requirements for an organization to get more than $10,000/month:
Google Grants account has reached $9,500 during any two months in the last 12 months
Organizations must meet eligibility requirements in order to apply, be in good standing with the Google
Take and pass the Grantspro test with a score of 85% or higher.
Submit the online application (being sure to articulate why your organization requires the additional resources, and provide detailed plans for how you intend to spend the increased advertising budget.)
Current AdWords budget must be at or above $9,500 during any two months in the 12 months prior to submitting your application.
Have installed and be tracking at least one active conversion goal through Google Analytics
Be in good standing with the Google Grants program.