With Google's recent announcement of updates to the international trademark policy, it's always a good time to revisit trademark keywords and what to do about them. First off let's review the policy updates and then go through some tips on how to handle trademark infringements as a brand and, most importantly, offer some things to consider before letting loose on a campaign of conquest.
1.) Google Updates & Streamlines their Trademark Policy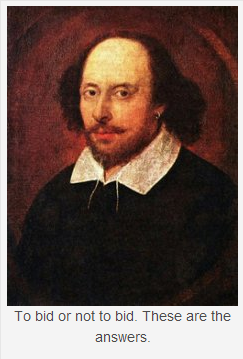 Google has recently announced a slight adjustment to their trademark policy. Officially not a whole lot is changing, according to Google's announcement "we will not prevent the use of trademarks as keywords in the affected regions [but] trademark owners will still be able to complain about the use of their trademark in ad text." Although it's nothing drastically different, some changes are worth noting and always worthy of a reminder.
Here's what's new:
Google finally has a uniform global policy that should help

international search marketers

scale and enforce brand protection. 

The update affects advertisers in China, Hong Kong, Macau, Taiwan, Australia, New Zealand, South Korea, and Brazil which now have policies in line with other international markets.
The change will go into place on April 23rd, 2013 and trademarked terms in international campaigns previously disapproved will be pushed live. The most "Important" distinction: Bidding on Trademarked keywords is not the same as using trademark in ad copy.

2.) If you are a prominent international brand worried about brand attacks, here's a quick checklist of "what to do about it".
Own your brand terms in paid search. Yes, plenty of controversy since Ebay's study a few weeks back but the general consensus from the SEM world is that Ebay is wrong.
Utilize all available ad extensions to own more real estate on the SERPs
Monitor your brand terms
          a)      Don't forget about monitoring international domains
          b)      Tools we like
          i.       AdGooroo
4.  Check your SQR reports for competitors as you might be conquesting without even knowing it since Google's broad match has a habit of matching category keywords to competitive branded keywords.
3.) Now for the big question…. To Bid or not to Bid? should you go after competitors' Trademark Keywords?
At some point every one of our clients ask about bidding on competitive keywords and there isn't a right or wrong answer. Depending on your business goals and budgets, conquesting might be a worthwhile strategy, but in all cases the following should be considered:
Google will make you Pay! Quality scores on conquesting campaigns are always hideously low leading to very high first page and top of page bid requirements from Google.
          a)      Based on this, if the goal is market share acquisition we typically recommend going after non-brand category keywords which usually come at ⅓ the CPC of competitive trademark keywords. It will always be cheaper to convert a shopper vs. convincing someone to change brands.
          b)      If you are looking to steal high value clients or to get your name out there, then conquesting can definitely be effective, assuming you have a convincing landing page and aren't just sending traffic to your home page. Another added benefit is that net CPM's are extremely cheap due to lower CTR's. From a brand exposure standpoint you can generate a lot of impressions at a reasonable cost.
 2.    Keep in mind that competitive bidding could become a two way street. While you may be able to siphon off a few hundred clicks a month from your competitors' brand intenders, keep in mind that backlash could be far more damaging. If multiple competitors go after your brand terms and increase the CPC by just a few cents, it could cause significant loss of efficiency in branded campaigns. If you have a lot of brand volume, even 1 or 2 consistent competitors could move your brand CPC from a $0.10 CPC to $0.13 which is a 30% increase in costs. For some of our larger clients this could mean an extra $50K per month in media costs just to protect branded keywords during peak months!
Quick tip for the conquesters out there: There is a "trademark in ad copy" loophole by using subdomains & display URL's, which Google does not enforce with trademark restrictions. Google does not enforce trademark usage within your display URL's such as www.YourBrand.com/Competitor.
So in conclusion… there is no "Catch-all" solution. Know your brand, know your competitors and make sure you've thought through all of the repercussions before you go after your competitors.