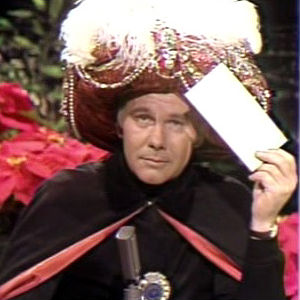 Much of what we do as marketers is speculation. The difference between what we do online, and what, say, people who speculate on pork belly futures do, can be adjusted as to adapt to the almost immediate response from our audiences.
And, when we look forward into the future, we can use, not just a crystal ball, but look at what networks are doing with their Terms and Conditions, recent acquisitions, and forward momentum.
With that in mind, my team and I have assembled three predictions for 2013 that we believe will not just come true, but will also prove to be very valuable for marketers.
Facebook Ad Network Will Launch
We're about to enter a new age of online advertising, and it will be the first real competitor to Google AdSense: Ladies and gentlemen, get ready for the Facebook content network.
We're all pretty certain of this at this point, as Facebook has been in talks to purchase the Atlas ad serving program from Microsoft who failed to make use of it and will have to sell it for (reportedly) much less than they bought it for. In addition, they recently made some changes to their privacy policy, which seems to set the stage for exactly this kind of opportunity.
What this will give to marketers is a fantastic opportunity to more effectively target customers on a content network, while giving content publishers a new — and potentially very effective — stream of revenue. As with all else in this game, relevance is the first job of content network advertising success, and there isn't anyone out there who is able to more accurately target users based on information that they have freely provided about themselves.
There are some real amazing possibilities for Facebook to help turn its advertising woes around, and for advertisers and publishers to get access to some fantastic new markets. Making this happen — and making it work — in 2013 is going to be one of the best things to ever happen to Facebook and their loyal advertisers.
Google Will Get Real About Location-Based Advertising
Google made the move from Google Places to a more streamlined and search friendly Google+ Local. Despite the fact that it has confused some local business owners, it's a great way to get your business found by that new and very increasingly sought-after customer, the mobile searcher. Giving those using mobile search even greater relevance sets the stage for some great location-based advertising initiatives in 2013.
With even further integration of the many Google services into Google Now, mobile users are getting the best mobile experience available (sorry Apple, your Maps app really didn't help). And with all of this integration, marketers are getting even more opportunities to reach customers via advertising based, not just on location, but also on their interests as compiled by their activity across the Google properties.
And where this really gets exciting is in the opportunity to have Google Wallet close this loop. Also, the opportunity for push notifications from local brick-and-mortar locations seems a real possibility, given Google's recent acquisition of Incentive Targeting, a targeted marketing and coupon service, which could bring this whole package together quite nicely for Google.
Micorosoft Bing Ads will Really Take Off
The people behind Microsoft's advertising platform have been hard at work making the platform more attractive to marketers and consumers alike. Much-needed additions to the network that made transference of campaigns from Google to Bing made it easier for marketers to jump on board, and nice little touches like the addition of site extensions have opened the field for simpler ad management and traffic and conversion generation.
At the end of this year, they're still not ready to unseat Google as champion of Search, but the gains made over this year in that area, coupled with these new innovations, are providing both marketers and searchers with the impetus to use the ad platform more readily. As they continue to improve their search ability and branding, coupled with new strategic partnerships, we're going to see some great gains in 2013 from Bing.
We're curious about what you think about these predictions. Leave a comment below, and if you have one of your own, by all means, get in on the discussion!
Here's to a happy and profitable 2013 to all of you, from all of us here at Acquisio!