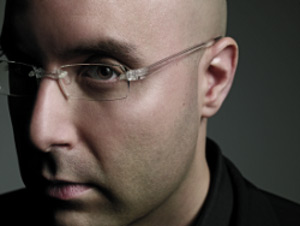 We've been busy getting some fantastic speakers from around the world for our first Acquisio User Summit, and are really excited to be able to announce that Mitch Joel, President of Twist Image and the author of the Six Pixels of Separation blog (and the book of the same name) will be delivering the keynote speech this year!
Mitch does not need much in the way of introduction as he has been one of the top influencers in the way marketers look at their business for quite a few years. Never one to shy away from controversy or pull any punches when honesty is required, he is a speaker that commands attention at each and every speech he delivers, and we're very happy to be able to provide you with the opportunity to hear him speak on a very important topic to each and every one of us in marketing.
Over the next five years, there will be a convergence of five main areas in marketing that will require brands and marketing agencies to adapt or be left behind. Like all other areas of business, those who are able to understand the necessary shift, and adapt quickly and seamlessly, will be ready for the future before it happens.
Make no mistake, the future will move at a faster pace than ever before, and our ability to reach a wide audience is unprecedented in the history of advertising. We may have the technology, data, new media channels and platforms, and instant publishing ability, but it is what we do right now, at this moment, that will define our relevance and ability to adapt to an evolving market.
What are the five movements that we all must pay attention to? Attend this session and find out!
User Summit Agenda
Also, the agenda for the User Summit has been solidified, and is now posted online. We will have a lot of great stuff for everyone this year, with a lot of in-depth information on how to get the best out of the Acquisio platform, as well as tips for improving your overall campaign awareness and execution, and methods for improving your relationships with your clients.
That's really just the tip of the iceberg. Get the inside scoop by checking out the complete User Summit agenda.
Speaker Spots Available
We still have a couple of spots open if you are interested in being a speaker at the User Summit. If you have a topic that you think will fly at the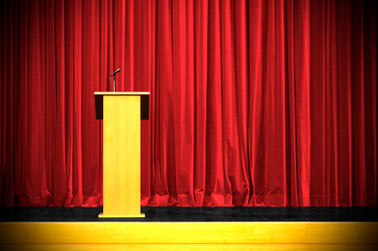 summit, be sure to let us know right away. Go to our UserSummitSpeakerpage and pitch your idea.
Early Bird Prices Extended
And, if I may, at this point, quote the greatest television character of all time, Columbo, "Oh, uh, there's just one more thing." And it's an important thing.
For all of you who have not yet registered and are worried that you're not going to be able to take advantage of our Early Bird special, we have extended it for one more month. That means that you now have until April 30th to get half off the ticket price for what is promising to be two days full of information and networking that will help to propel your usage of the Acquisio platform forward in directions that you may not have even considered.
Don't forget, after April 30th you will be paying full price for your tickets. We mean it this time. Seriously.
There's a lot to look forward to at the Acquisio User Summit, and it just keeps getting better every day. Make sure to book your ticket soon, and don't miss out on this very special opportunity.
See you there!