The Acquisio Summit was a huge success, from the overbooked venue to the head scratching and roof raising final presentation from Marty Weintraub.
If you missed the Acquisio Summit, here are some of the many things you missed out on. (Don't worry, you can always come to next year's event!)
Marc's Announcements
Marc welcomed everyone to the summit with a casual introduction where he made some big announcements.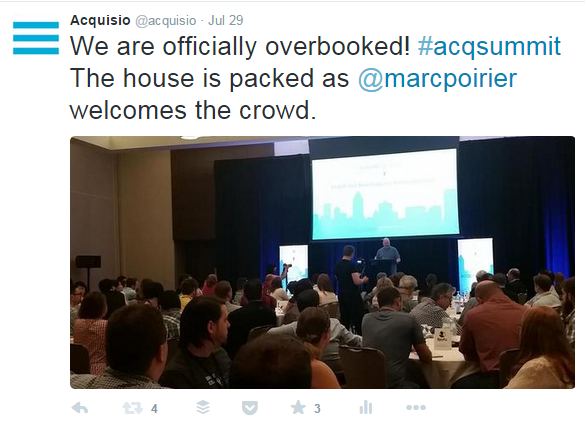 Marc announced:
The ad cloner, currently able to clone AdWords to Bing Ads
Acquisio now supports new publishers YPSM
Acquisio's proprietary Bid & Budget Management solution will soon be available in a self serve model
In the coming months Acquisio will launch Acquisio Express, a new local solution for resellers to use to provide better support for their local SMBs
Mobile and Automation themes prevailed
Nearly every speaker mentioned mobile, and the importance of adapting to mobile in one way or another. From YP, who shared insights about their mobile and local users, to Patrick Tam from Google who talked about micromoments and the importance of being their for people on their "in the moment" cross device journey.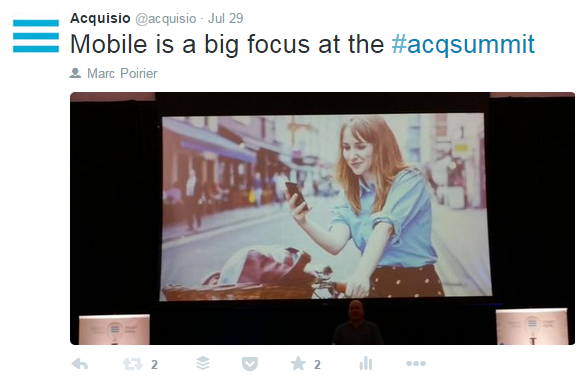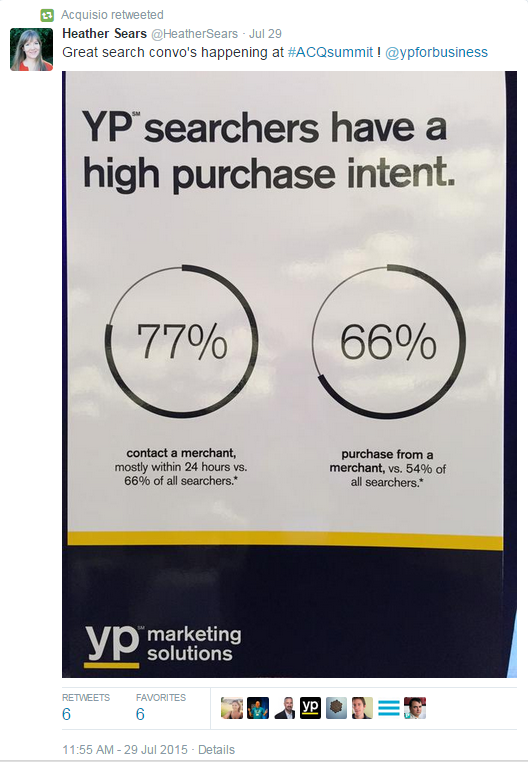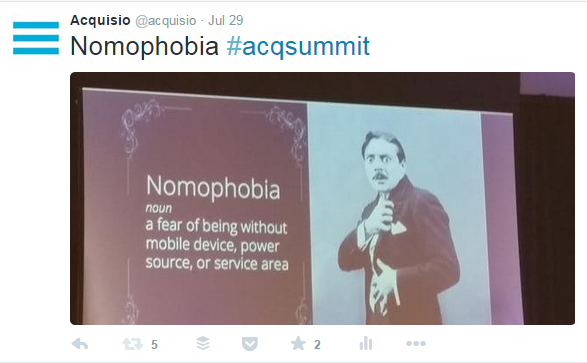 And while everyone in the audience nodded their head after learning about Nomophobia, automation is what tied the Summit together.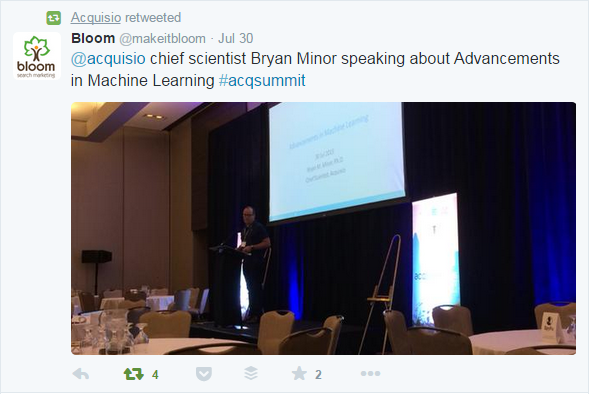 With the importance of calls and call tracking thoroughly stressed, the next step became handling the local and mobile market at scale.
That's when using automation intelligently came into the picture, including a keynote from Acquisio's chief scientist, Bryan Minor.
Brad Geddes, who spoke on several panels throughout the Summit, discussed making bulk edits to campaigns, and showed practical ways of using automation to scale accounts. (His ad testing session was exceptional great!)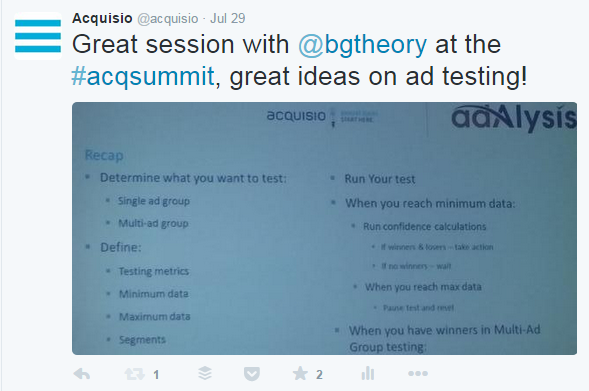 Food!
Montreal is famous for its food, and the food at the Summit lived up to its host city's name!
Thanks YP for the local flavor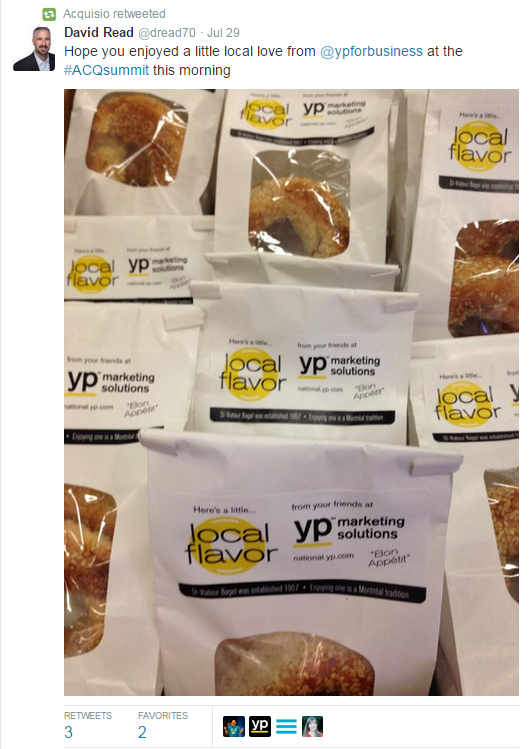 Thanks Schwartz's for the smoked meat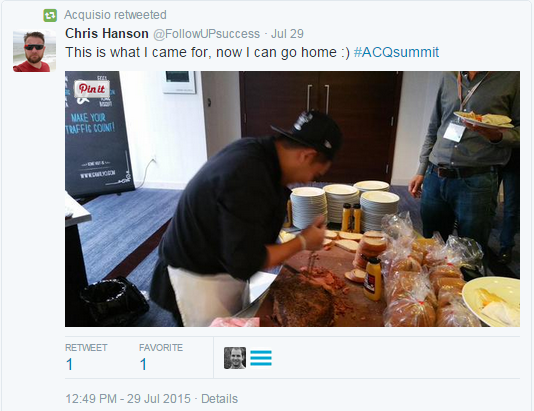 Thanks to our clients for clearing your plates and making our evenings so memorable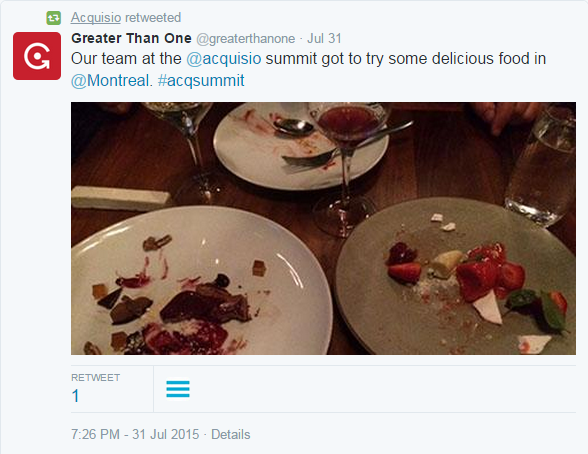 Keynote Highlights
Patrick Tam, from Google, shared some family photos and reminded us that we don't just go online, we live online.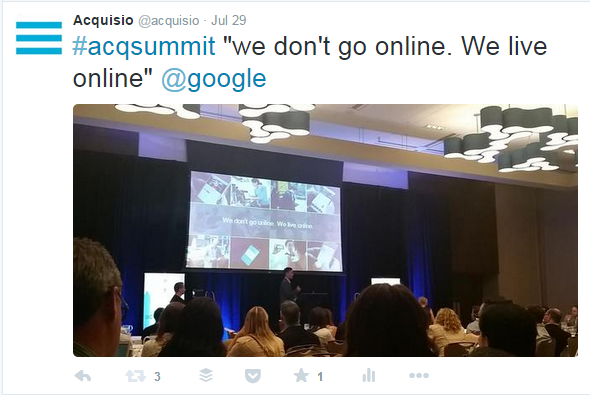 Frederick Vallaeys, former Googler and current founder of Optmyzr, spoke about Quality Score.

And while it seemed like he may be breaking an NDA with Google, his session was a real highlight of the conference, topping everyone's list as one of the most insightful talks of the event.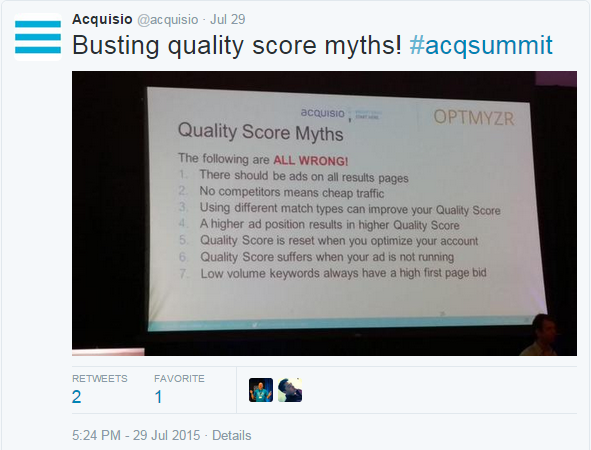 Mark Dobson, CEO and founder of WSI, had a motivational speech during the outdoor cocktail hour, where he anounced there's no better time to be digital marketers. (Plus, with drinks in hand his announcements were that much more exciting!)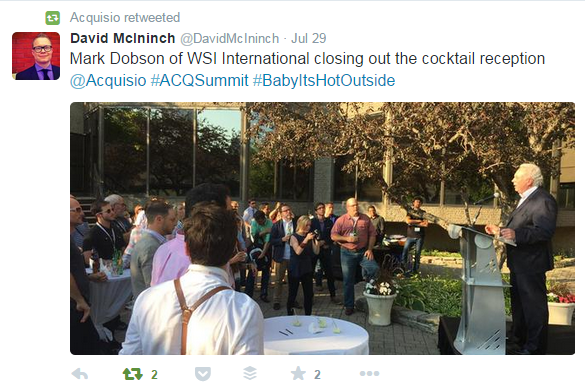 And finally, the Summit ended with the biggest bang you can have in the digital marketing industry, Marty Weintraub from aimClear channeled his love for Ellen and U2 as he danced through the audience for 4 minutes before starting his session.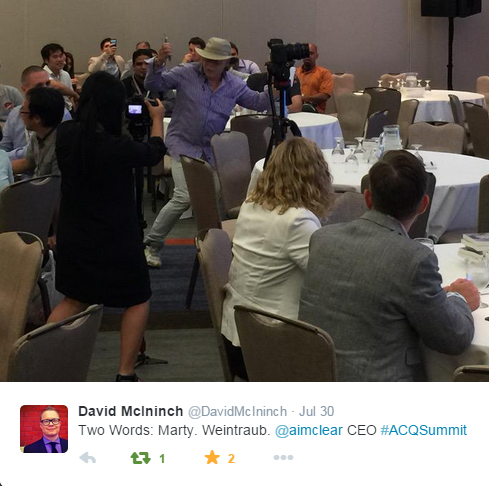 Racing through some big ideas concerning social traffic, Marty pushed the audience outside of the comfort zone and left smiles on everyone's face.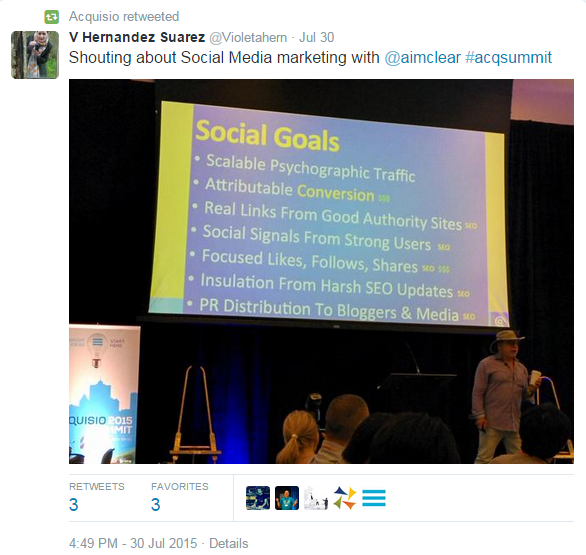 Great Impressions
Using the hashtag #AcqSummit, we got some great feedback from guests:


And of course, Acquisio CEO, Marc Poirier, shared his thanks and love with all the attendees. 

If you're sad you missed out, don't worry, tickets for next year's summit will be on sale soon!