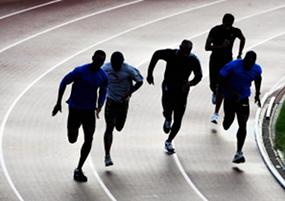 Why are some athletes more successful than others? Sure, there's natural ability, but most of the time performance is based in large part on training. You have to invest the time and effort to excel above all others.
Training to use a platform such as Acquisio is no different. You can get as many hours of training as you want at no extra charge. We host live webinars every week on Tuesdays, Wednesdays and Thursdays at 9:00AM and 2:30PM Eastern Time. Come as often as you want! If you're on the other side of the world and you prefer to sleep, that's no problem! We have recorded our webinars so you can watch them at your convenience.
Mastering the Basics
As you know, when learning a new sport, you have to master the basic or core skills before you can advance to cool tricks that thrill the crowd. The same is true of our Fundamentals training. In Fundamentals 1, we begin with an overview of Acquisio and some key concepts that run throughout our platform. Fundamentals 2 expands on the previous topics with some solid examples of dashboard/report creation, campaign management and automation. You will learn how to dazzle your clients with beautiful custom reports!
You can finish off your fundamentals training by learning how to expand your reach and manage more accounts with fewer resources in Fundamentals 3. If you've been advertising predominantly in Search and want to see how you can expand to Social and Display, we'll show you how you can easily manage more channels in Acquisio.
Train Hard and Win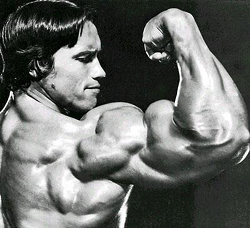 Just like anything in life, you get back what you put in. Any athlete will tell you that you have to practice, practice, and practice some more. After attending one of our webinars, it's a goodidea to follow it up by practicing what you learned. You'll become a pro in no time!
Athletes, as you know, come in different shapes and sizes. We're not all built the same, and we require different regiments to excel. Usually athletes have nutritionists who develop their dietary plans and coaches who design special exercises to push the boundaries. At Acquisio, our account managers are here to help you strategize and get the most out of our platform. They work with you to understand your business goals and help you leverage your resources to manage more efficiently. It's a team effort!
We're handing out Certificates of Completion when you've attended both Fundamentals 1 and 2. To share your achievement with others, you also receive an Acquisio stamp to add to your email signature.
Come on over to our Community | University to find out more!