You can always trust Acquisio to be at SMX Seattle with our stand-out t-shirts (come grab one from our booth), but this year we're excited to have Chief Scientist, Bryan Minor, share his story and insights along with the other "Mad Scientists of Paid Search" on Day 1 of the Expo.
Since last year's SMX Seattle event we at Acquisio have many things to be proud of, including our ever expanding team, making the Deloitte Technology Fast 50™ Program list as one of Canada's top 10 fastest growing technology companies for the third consecutive year, and our resident rocket scientist, Bryan Minor's, game changing Bid & Budget Management technology.
Search Marketing Expo – SMX Advanced 2014
9:00am -10:15 am / Room 11B
Paid Search Track The Mad Scientists of Paid Search
Sponsored by: Channel Advisor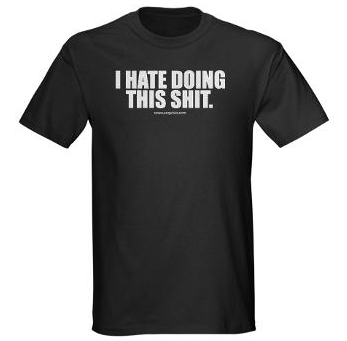 About Bryan Minor
Bryan Minor, Chief Scientist, Acquisio (@BryanMinorPhD)
Bryan's entire career has been focused on developing algorithms. He previously worked with DARPA (Defense Advanced Research Project Agency) on space physics nuclear threat mitigation and with many top flight biotech firms (Merck, Pfizer, ABI etc.) before focusing on internet marketing.
In 2001, Minor formed ScienceOps, a division of Tethers Unlimited Inc, to service algorithm development software projects for private industries. Over time ScienceOps clients evolved from space physics and biotech firms to internet advertising agencies.
In 2007 Bryan came up with the concept for AdMetrica for optimizing Google Display advertising and, at Ad-Tech SF in 2012, Bryan met with Marc Poirier of Acquisio. This resulted in Acquisio purchasing ScienceOps. Minor then formulated the idea of using AdMetrica technologies to optimize Google Search with Bid and Budget Management, and hence Acquisio's BBM was born.
BBM continues to grow, with thousands of clients using it successfully every day.
Thanks Bryan and good luck at SMX! We're looking forward to it.
Acquisio provides digital marketers with a performance media platform that enables them to optimize the results of their search, social, mobile, and display marketing programs with speed, accuracy, and efficiency, and with full control over every aspect of their online marketing initiatives.