It was exactly two years ago today that I posted the first bit of what I thought was going to be a quick series of posts to dispense with this issue of quality score once and for all. The idea seemed reasonable enough (they all do when they pop into my head): write a chapter (post) a day for two weeks or so and nail a clear definition and tactical plan for all things quality score. Two years later and I'm pleased to say I've nearly got it. Six chapters are back from the copy editor, four more are in her hands, and the last couple will get there soon. What took so long? There were a number of factors:
It's a big topic. Quality score is not one simple thing nor does it have one simple impact. It's complex and pervasive in AdWords. Way moreso than it first appears.

Google hasn't fully explained it. They've said a lot about it, but they had left a lot of big obvious questions unanswered.

It's subtle and complicated – Therefore it's a bit difficult to explain clearly. This was probably the biggest time sink, trying to boil down the material to be comprehensive and not confusing or just plain dull.

This isn't my full time job. Life at ClickEquations and outside of it takes up a little time.

My attention wanders. Bob Dylan has played 188 shows since that first post was written, for example.
Why It Matters
Of course, none of that matters. What matters is that every time someone does a search where one of your keywords might match and one of your ads might be shown, quality score determines if it's shown, where it's positioned, and how much you pay. Your success in paid search is literally defined by how effectively you earn good or great qualty scores. It's something we all should understand. The role of quality score in paid search is unique: it is both grading your past (quality score is a measure of the success of any keyword) and at the same time influencing your future (quality score is a prediction of future success which it then plays a role in making come true). Anything that accurately tells you how well you've done and then determines how well you're going to do should be paid a lot of attention. I argue in the book that quality score should drive which keywords are in your account and which ones get deleted. It should drive the organizational structure of your ad groups. It should drive the copy in your text ads. And it certainly has a lot to do with how you'll have to bid. It doesn't make sense to spending tens or hundreds of thousands of dollars per month advertising via paid search and not deeply understand such a core aspect of the paid search process. Imagine playing a game every day – for money – and not knowing all the rules?
Yet this is how most people have effectively been forced to play. The basics of quality score are well known, and that's a big improvement over 2 or 3 years ago when the subject was almost universally ignored. But as soon as you get past the basics, past the generalities, into the land of 'what exactly should I do with this keyword', you get to a place where even the very best in the business (and I'm lucky enough to talk to a great many of them with some frequency) just haven't been sure what to do. The facts, at that level of detail, haven't been available. Or they've been shattered and scattered into different pieces in different places, with pockets of incorrect info mixed liberally throughout just to make it fun. Is this any way to conduct business or spend millions of dollars? It really isn't. I have some fun analogies in the book about what other businesses would be like used similar terms & conditions and communication strategies. Nobody would accept it and nobody would do business with them. But who can stop advertising on Google just because they're not getting all of their questions answered?
Google's Role
At which point we have to stop and praise the truly amazing copywriters at Google. There are dozens of extremely well written posts in the AdWords help system, and blog posts and responses in the help forum, and still they managed to not explain to us precisely how we're being rated or what we should do to score higher and do better. The broad strokes are extremely clear, but the details are entirely lacking. To be fair, their job is to provide an overview to millions of advertisers, the vast majority of whom need exactly the level of detail they get. And I genuinely believe their writing is incredibly accurate, clear and concise. But it doesn't go as far as serious advertisers spending real money need or I think deserve.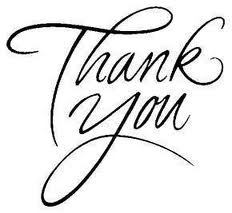 Some of the key people at AdWords agreed that 'advanced users' desired and required a different kind of information. And they were willing to share – in very large part – the information that was necessary to produce this new resource. They were really open and really helpful. By all appearances they are happy to have a more complete picture of quality score out there, but the opportunity or the format hadn't presented itself, or maybe nobody had every found the right way to ask them about it before.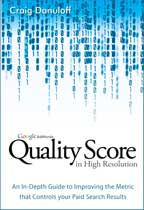 Get Yours
In any case, I believe and hope this book will be useful to all of us who who have been craving more depth and details about how quality score is calculated, how it impacts the account, and how to manage it more effectively. ClickEquations clients will be getting a free copy. Learn more and order your copy today. If the wind holds up, books will be out in time for SMX Advanced in Seattle. Maybe we'll have a little QS-Geek party.