I'm no PPC expert, before I started working with Acquisio I didn't even know that PPC stood for Pay Per Click – yikes – but by surrounding myself with Search Engine Marketers and PPC experts, like Acquisio Co-Founder, Marc Poirier, named one of the Top 25 most influential experts in PPC, I learned a few key lessons about excelling in paid search.
While I may not be able to teach Search Engine masters and Pay Per Click geniuses much in either department, I may be able to help campaign and account managers open their eyes to a few PPC truths they may be ignoring.
Here's what I learned, in just two months at Acquisio, about Paid Search Advertising.
Automation is the only way to get ahead
The difference between a good PPC manager and a great one is insight, analysis and problem solving. But who has time to analyse and find insights from account data if PPC managers spend most of their time setting up, monitoring and generating campaign reports?
From my experience (albeit limited) it seems like too many PPC managers are going through the motions when it comes to campaign management without really building and growing their campaigns. It's understandable considering PPC managers often have hundreds of accounts to run, but if PPC managers had the chance to step back, thanks to extra time saved by automation, they could revisit their accounts with fresh eyes and improve and optimize them.
Automation frees up PPC managers allowing them to analyse and solve issues they otherwise couldn't address.
This isn't a sales pitch to start using Acquisio's automated system, it's simply a recognition of the facts. Automation for PPC advertising exists, and it works, so if you are wasting your time when you could be optimizing, it's time to consider automation.
It's been the "year of mobile" since 2008, but marketers still haven't optimized yet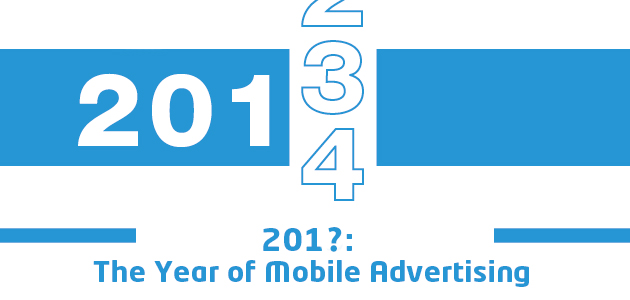 It seems like the "year of mobile" never ends. It took digital marketers several "years of mobile" to set up mobile offerings, and it will probably take a few more "years of mobile" until those offerings are fully optimized. For now, at least, more and more companies are admitting the importance of mobile platforms and optimized mobile content – it's just a matter of implementation.
With so many people using mobile and so few converting, mobile search, mobile landing pages and mobile content need a lot of work. There's huge potential for improvement in order to boost mobile conversion rates, and now is the time to take advantage of it.
Facebook ads are a bust
I learned from experience that using Facebook for paid advertising is like throwing coins into a wishing well – a waste of money and hope.
Let me clarify, not all social media efforts are a bust (cross channel efforts and LinkedIn posts can be very effective), but paying to boost a Facebook post won't get you very far. After a few tests here at Acquisio (which will be detailed in a future post) we learned that despite strict targeting guidelines, the people who saw our ads were not the people we aimed for. Results of our campaigns looked exciting – thousands of views and hundreds of likes, shares and clicks – but they were coming from people who had nothing to do with our field. The results meant nothing and we saw no real conversions from our efforts.
"Paid social media advertising should be like hitting the nitro button in the middle of a video game where you need that extra boost to pass your competitor to finish first. It is not a parachute string you pull after jumping out of the plane without any idea where you want to land," explained Josh Roberie, from TekNarus.
With so many paid advertising options out there, there's no use wasting your money on something that doesn't deliver results. Work on strengthening content and building organic search before using paid ads as a crutch.
What I'm saying is…
If a PPC newbie like me knows all this, you probably should too!