Searchers never see your keywords, match types or bids. They do see their own search query and your text ad. Your text ad is the first opportunity you have to attract a potential customers.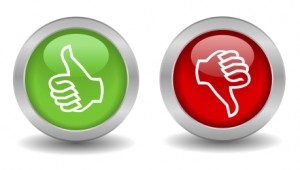 Not surprisingly, your ability to write effective text ads plays a dramatic role in determining how many people you can reach and whether they're the right type of customers. Yet, even the most seasoned marketers would fail at guessing which of their ads will be successful. That's why PPC ad testing is fundamentally linked to profitable campaigns. We're big fans of testing and data based decisions, which is why we released Text Ad Zoom. Instead of relying on instinct and guesswork,  Text Ad Zoom lets you pick the best performing ads based on statistically significant data. To celebrate the release of Text Ad Zoom, I've scoured the web to create the Ultimate List of PPC Ad Testing Resources. It's one stop for advice test design, measurement and a healthy dose of copywriting ideas, so you have something to test. While I tried to be as exhaustive as possible, I'm sure that I've missed some great resources. Please add your favorite articles, videos and white papers/ebooks in the comments section and I'll add them to the list. Finally, if you'd like to see Text Ad Zoom in action, and all of the other great Acquisiofeatures, request a demo. PPC Ad Testing & Measurement There is an art and science to PPC ad testing. These posts cover the ins and outs of campaign settings, test design, ideas for testing and how to analyze the results.
Basics
Advanced
Testing Ideas
AdWords Settings and Features
. PPC Ad Copywriting Effective PPC ad copywriting distills every direct marketing principle into a few lines and a far too few characters. These posts were a bit harder to organize. I pulled all of the articles specifically focused on copywriting for beginners into one group. Lists of tips and mistakes to avoid were a popular set of headlines, though they're not particularly different from the overview & advanced group, though easier to scan. If you're looking for PPC ad inspiration, there's not shortage in this list.
Basics
Tips & Mistakes to Avoid
Overview & Advanced
Videos, Webinars & Slide Presentations If your brain is numb from reading about PPC ad testing and copywriting, check out these videos and presentations instead.
[slideshare id=4499949&doc=mackeymelissatestthatad-100614144515-phpapp01]