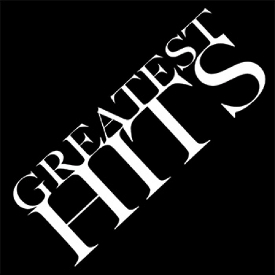 This past year was nothing short of amazing here at Acquisio. New developments and acquisitions made possible by a growing team of amazing professionals have made this a year to remember for us. And this year we were fortunate to be able to present to the readers of our blog some stellar content that reverberated around the Web, and struck chords with many of our readers. We have an astonishingly knowledgeable lineup of writers on our blog, made up of some of the industry's finest online marketers, all of whom use Acquisio to help them get their job done. And over the course of the last 12 months, we have had the pleasure to share their knowledge with you. Here are the editor's picks for the Acquisio Blog Greatest Hits of 2012, in no particular order.
Every PPC marketer should read this post. These mistakes are, unfortunately, more common than one might hope, and Greg Meyers outlines the mistakes and their solutions in one of our most popular posts of the year
Andrew Goodman doesn't just have opinions; he also has years of experience and data analysis to back them up. In this article he outlines the ways in which small businesses can make their presence known quickly and effectively.
Our friend PPC Ian (Ian Lopuch) digs into some methods that PPC marketers can employ when their campaigns have lost that lovin' feeling.
Chuck Norris' Quality Score is 12. 'Nuff said.
John Lee took Google to task for failing to deliver on Zip Code Targeting this year. And the commenters agree.
SEO has undergone some real changes over the past couple of years. Search engines are striving to provide relevant content to searchers, but they can't do it without the help of the content creators.
Jeff Allen from Hanapin Marketing breaks down the ways in which PPC marketers are limiting their salary potential. Those who want to start raking it in should start reading right now.
Our acquisition of ScienceOps and its adMetrica technology this year is one of the most exciting announcements we have ever made. In this blog post, our CMO, Marc Poirier, breaks down the ways in which adMetrica has allowed our clients to dominate the Google Display Network.
The reason we exist is because there is a lot more to online advertising than just Google. Greg Meyers gives some helpful pointers on finding your audiences through the many alternatives.
CT Moore breaks down the metrics and measurements that everyone engaged in Social Media advertising should be paying attention to, and digs into he attribution models that can help you to more fully understand how your social efforts are contributing to your bottom line.There were a whole lot more great entries on our blog this year, and we hope that you'll take the time to go through them. You'll be glad you did. And, with that, here's to another great year for all of you. We'll have lots more for you in 2013 and look forward to your comments!