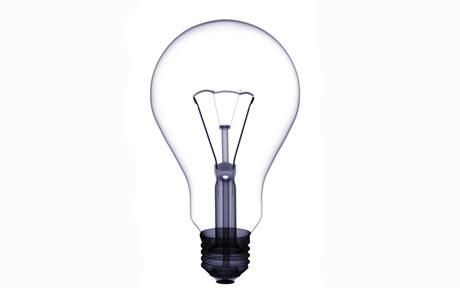 Are you thinking of starting your own SEM agency? Do you already own a small, boutique SEM agency? My favorite SEM agencies are often those that are smaller. Why? Your business truly means a lot to the agency, and they are sure to go above and beyond to win and retain your business. As someone who's been in the corporate digital marketing space for 10 years, I have hired and managed an array of agencies over the years. Based on my observations and findings, I wanted to share some tips for those operating smaller agencies. Here's how to turn your agency into a thriving business!
Tip 1: Get The Right Technologies In Place
When you operate a smaller agency, you are expected to do more with less. You have less time and fewer employees than a larger organization. At a boutique agency, it's all about gaining efficiency through technology. Make sure you have the best technologies in place, those that will deliver exceptional results for your clients while optimizing your time. I'm especially a fan of Acquisio Dashboard Edition. This is a prime opportunity to get industry-leading technology in place, at a boutique agency price. Boost campaign performance, save time managing campaigns, automate grunt work, and track conversions across media channels. Leverage Acquisio Dashboard Edition to take your small agency to the next level!
Tip 2: Leverage Your Network To Handpick Your Clients
As a boutique agency, you will likely start with just a few clients. Because of the concentration, it's truly critical to have an amazing set of clients, those who challenge, excite, motivate, and recommend/refer you. I'm a big fan of handpicking clients. Leverage your LinkedIn network, try to sign up clients who you already know. Be picky. If you're leaving the corporate world and starting your own agency, consider signing up one of the companies you have already worked at (if you had a great experience). Great clients are the foundation of your growing agency.
Tip 3: Be Careful Who You Hire and Don't Take Shortcuts
These days, everyone is claiming to be a digital marketing expert. It's super easy to find SEM, SEO, and social media gurus. Be super careful who you hire. Be even more careful with outsourcing (I recommend refraining from outsourcing altogether). The hallmark of a great boutique SEM agency is personalized service. Take on fewer clients and give them your 100%. If you do make some hires, only go for the best of the best. Your agency and reputation are the byproduct of your service and results. Those that hire your agency are counting on your personal expertise.
Tip 4: Get Ready To Work Really, Really Hard
When you start your own business you will work incredibly hard. You will work super long hours, not only delivering results for your clients but also managing your business. I'm talking about marketing/promotion, finances, payroll, corporate structure, and so much more. You're going to be CEO, COO, CFO, CTO, and CMO. It's a fun adventure, and starting your own agency is a great way to get a taste of business operations. Being your own boss is not easy, so get ready to pull some long hours.
Tip 5: Stay Up With Industry Trends In Creative Ways
At a large company, you have access to incredible resources. Some examples: tickets to industry conferences (compliments of your employer), dedicated account support teams at large search engines, and budget to test exciting new strategies. When you're running a smaller boutique agency, don't forget to keep up. You may need to make a little extra effort to stay up to date on industry trends. Some of my favorite cost-effective ways to do so: leverage your network, take on exciting clients that push you to learn, gain free tickets to conferences by speaking, read blogs (such as Acquisio's) every single day, and network with industry leaders. Never stop learning!
Tip 6: Go Local and Work With Clients In Your Area
Nimbleness is a core benefit of any small agency. In our industry, it truly is all about people. Leverage the fact that your nimble/focused and take on local clients. That way, you can visit them in person all the time. There's nothing like having that home court advantage!
Tip 7: Don't Start Your Agency Until The Perfect Time
These days, it's all about a holistic digital marketing approach. You can only call yourself a true digital marketer when you have expertise across most/all channels within digital marketing such as PPC, SEO, social, blogging, email, affiliate marketing, and more. Stay in the corporate world until you have truly become a refined expert. Only when you have mastered everything, will you be ready to start your own boutique agency.
So there you have it, my favorite tips for small, boutique digital agencies. Do you run an agency? What are your favorite tips?