Recently we held a free webinar on The Search Marketing Agency Guide to Selling Display to Clients. There were some great questions asked from all the attendees, and while we did our best to cover them all, we finally ran out of time! As promised, we've gone through the questions we weren't able to get to, and we've answered them below.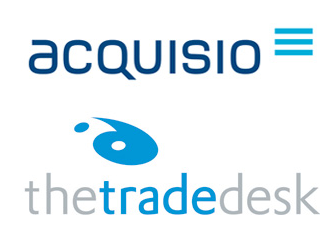 If you weren't able to attend the webinar, you can
watch The Search Marketing Agency Guide to Selling Display to Clients recording now
.
Q: Any suggestions on how to target local business owners?
A: We can geo-target to a very condensed radius. Fo a local business in a prominent part of Seattle may only want to target those users within that six-block radius. Geo targeting in that area,
Q: I love the 3 month recommendations for various clients–any ideas/insight for political campaigns?
We can use 3rd Party data for this type of campaign which is Behavioral targeting. We can also layer on a contextual targeting component where we can target users who peruse news & political sites.
Q: Could you summarize the difference between a Demand platform and an ad network?
A: A Demand Platform is an entity that has access to most/all of the ad exchanges, such as RME, Google, Appnexus etc. An Ad Network buys their traffic through several thousand publishers, which means higher rates and less access to universal traffic.
Q: Is the quantity available for IP targeting data that I can find in the platform directly? 
A: You would need to speak to The Trade Desk directly for this. Contact them directly by clicking
here
.
Q: How do we bill clients for ad buying services? How much should we charge?
A: You can bill your clients based on Acquisio reports. We work the margin into your client's reporting. This will be reflected on a CPM price model basis.
Q: Are you going to make this deck available for download or email?
A: Yes. The entire Webinar and Q&A session is now available
here
.
Q: For Brian [Brian Stempeck, VP of Business Development at The Trade Desk]
– Can Trade Desk assist w/ GA setup and/or client website pixel setup for CPA campaigns and/or search retargeting campaigns etc.
A: We run and measure based on CPA goals. We can help with the setup of pixeling by creating conversion and tracking pixels through the Trade Desk platform, or we can handle it directly for you. You will then need to place the pixel on your site.
Q: Who else is doing what Acquisio does?
A: No one else is connecting search, display, and social spends into one unified reporting system and implementing a Cross-Channel Attribution model which places a value on each element and allows you to view the relationships one has with the other.
Q: What are recommended test budgets for display?
A: A sound starting point with display is $5k-$10K minimum in test spends. So, there you are. As you can see from the questions, there was some very in-depth information on working with Display and the best methods by which agencies can help their clients to start moving in this direction. What it comes down to is the ability to reach a much larger audience with a reduced CPA, but for the best information on how you can get this done, be sure to tune into the webinar
right here
. If you have any further questions, please let us know in the Comments section below and we will get back to you with an answer right away!