Quality Score does three things for Google:
It acts as a bozo filter to limit or prevent 'undesirable' ads and advertisers
It acts as a 'preferred customer program' to reward top performing advertisers
It provides a 'secret sauce' that ensures nobody knows how/why certain ads are run at specific times for certain prices.
The first two are rather straightforward. These are the aspects encompassed in the 'improving everyone's experience' description and rationale Google generally gives for Quality Score.
But it's the last one that has real impact on paid search marketers.
Quality Score is Google's way of passing judgement on and rating a number of different aspects of your paid search campaigns.
This rating is then used to make value judgements about your suitability to advertise for any particular keyword at any particular time.
And to manipulate everything the concept of auction was supposed to tell you about bidding for keywords. Yes there is an auction going on, but it's happening in an environment where everyone has a different multiplier on their money. Some are positive, some are negative.
Imagine placing bids on ebay when you had no idea the conversion rate that was going to be used to turn your dollars into the local currency of the seller. And what if when looking at the bids or relative order of other bidders, you had no idea what conversion rate had been applied to their bids. How would you bid in that environment? Quite differently than in one that was open and transparent, that's for sure.
There is a lot we know about Quality Score, and a lot that Google just isn't going to tell us.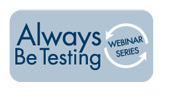 This week both in blog posts, tweets, and most prominently in a Tuesday afternoon Webinar with Bryan Eisenberg, we'll explore Quality Score in all its aspects.
These will include the practical – what is it, how does it effect your campaigns, and which changes should you make to control and take advantage of it – but will also cover the more philosophical issues of transparency and fairness.
If you haven't yet, please sign up for the Tuesday Webinar. And in any case, welcome to Quality Score week.