After first passively and then actively squandering a business and technical lead, running Yahoo into the ground over the past few years, destroying and rebuking billions in shareholder value, and sending his entire executive team heading for the exits, it is worth a moment to consider what Yahoo CEO Jerry Yang has done to you, the paid search advertiser. And what you should do in return.
George Michie covers this topic over at Search Engine Land today, and discusses the fact that with Google campaigns running on the Yahoo properties, there is a clear economic problem – your bids were set based on the value of Google search and search network traffic. And for the vast majority of companies that value is not equivalent to the value of Yahoo search and search network traffic.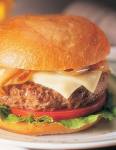 In other words, you're now paying for steak but getting served hamburger.
Your two choices, as George points out, are to accept this fact or cut bids which drives down your Google results. Nice choices, huh?
I'd like to suggest a third option. Google needs to de-couple the Search Network from the Google Search bidding, like they did a few years ago with the Content Network. In other words, we should be allowed to separate campaigns/ad-groups and bid to the value of the network and not be forced to buy it bundled with Google search.
Making this change puts advertisers in line with Google on this and any major network ad-distribution agreements. Ultimately, allowing us to opt in and out of individual distribution channels, and get click-level reports on performance is also necessary.
It took them a while but Google did the right thing on the Content Network, and has made incremental improvements in these areas since the first step. All these moves were driven by advertiser feedback and demands. Time to start speaking up on this one.
Jerry has cost enough people money and heart-ache. It shouldn't have to cost all of us.