Mobile consumers are fundamentally different from desktop and tablet consumers. Have you ever tried to read a long form post on a mobile device? It sucks! Entering your whole credit card number? Impossible!
What that means is users will start their research or attack an immediate need on their phones, but won't complete a difficult conversion process there. Instead, they'll move over to a friendlier device (a computer) to complete the transaction.
At a base level, setting PPC mobile bids is fairly simple. Take your mobile conversion rate divided by your desktop conversion rate to arrive at a comparative value for how much a mobile click is worth. If desktop CVR is 5% and mobile CVR is 3%, mobile clicks are worth 60% of desktop clicks; you set your bid modifier to -40% and go eat lunch. Simple, right?
But what about those users who get frustrated on their phone and come back later to convert on another machine?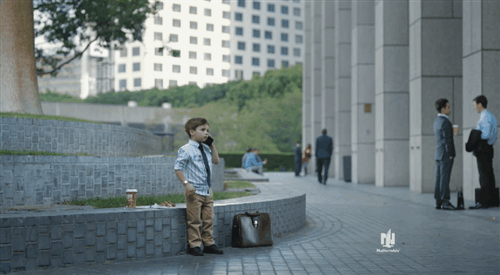 About a year and a half ago now, Google released a tool called estimated total conversions (ETC from here on), which most advertisers dismissed a useless Google-bred hogwash. That dismissal was probably a bit too quick, as it can be a tremendous tool to define a mobile bidding strategy.
The tool functions by tracking behavior of logged-in Google users to see who started the conversion path on one device and convert through another device or channel. Google mentions the data is based on a sample set of data, but since it tracks specific users, the data is likely much more precise than they let on.
An Estimated Conversion can occur on the same device – someone searches on their computer, then navigates to the site directly (same browser, same device) to convert at a later time. This behavior happens frequently; however users rarely leave search as a channel, so this number is fairly small.
What's more likely to happen is a user will conduct their preliminary research on a mobile device, then convert through search or direct navigation on their desktop. Initial data guesstimated this number at 33%, but you can get more precise than that via a simple 5 step process. Warning: Math!
Download conversion data (both counted conversions and ETC's) for the dataset you want to evaluate, segmented by device. I wouldn't recommend getting much more granular than campaign level unless you have a mega high volume keyword/ad group.
Divide estimated total conversions by actual recorded conversions for each channel to find the cross channel increase.
Divide this new figure by device, desktMoop over mobile or mobile over desktop (your choice) to find out the difference between the two.
Multiply this new variable by your existing mobile click value.
Change bid modifiers, spend profits on high quality reward beverages.



…and that's it!
It's fairly rudimentary, but can still paint a picture of how much you're likely undervaluing mobile and correct it. Don't panic and set your mobile bids right back down where they were just because you don't see a lift right away;  it's unlikely you'll see a lift in the specific device performance in your monitoring tool, and that's okay. Remember this is designed to show what you're missing. Instead, you'll likely see a lift in total conversion volume across the board.
There are a myriad of other features to take advantage of to ensure you're capitalizing on mobile. Device-specific copy, shortened sitelinks, truncated keyword builds or call campaigns are all valuable tactics (which you should use)! At the very least this tactic should help maximize volume from what you're already doing.