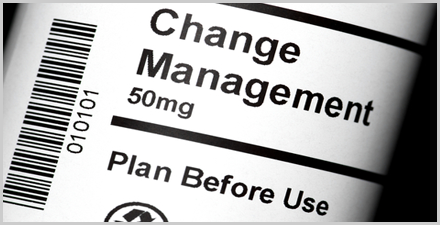 In the world of advertising, change is inevitable. Whether you're running your ads independently or working with an agency, change, churn, turnover – whatever you want to call it – is a fact of life. Google and Bing make changes to their platforms every day. And sometimes even the people managing your accounts will need to change.
These changes can be very stressful. But they can also be very good and healthy for your accounts and the people working on them. As I write this, I am in the middle of three separate client management transitions here at SEER Interactive. So now, in sync with the changing of the seasons, I felt like it is a great time to share how you can deal with changes to your account management team, whether in-house or in-agency.
Transition Documents
One of the biggest concerns with transitioning a team member from one account to another is preserving the knowledge and experience that team member built over their time working the account. There is always going to be a period of time for the new manager to get up to speed on a new account, but you can help shorten that time by having the existing manager do a "brain dump" of everything they know.
The existing manager should take time to create a document that outlines all the basics of the account: what engines are being used, what are the CPA goals, what are the conversions being recorded? Of course that should all be recorded somewhere anyway, so the real goal here should be for the manager to provide as much detail as possible, especially on things that you only pick up over time: what happens to performance during weekday holidays, how does the point-of-contact like to be communicated with, who do reports ultimately get seen by?
This can all easily be communicated via a bulleted text document that the existing manager puts together for the new manager, and they should meet up face-to-face (if possible) to go over the details and to have the opportunity to ask & answer questions. This method is great whether the existing manager is staying with the company or leaving.
Re-Kickoff
Sometimes there can be a lot of change all at once. In one of my current transition cases, the entire client team is new to the account and the entire agency team is new to the account. When this happens, especially if it's in a mature account that's been around a long time, it may be a good idea to re-kickoff the whole thing.
Call a meeting of all the new team members and pretend like you're starting off with a brand new account. Don't completely dismiss what work has been done historically, but now is a great time to ask questions about why things are as they are: is targeting internationally still a priority, should we reduce focus on social, should these conversions still be the basis of our optimizations?
By taking the time to re-kickoff the account and ask these questions, you may find (like we did), that the original and long-standing account settings and goals were no longer the area of focus. This could potentially save you a lot of hardship later on.
New Agency
From time to time, a client will need to change agencies. If it's an amicable split, it may be in the best interest of everyone to open up a dialog between the agencies if possible. While the new agency may not necessarily be receptive to direction from the outgoing agency, a basic knowledge transfer explaining what had been tried in the past and how things had been set up may be helpful for the new agency and for client success moving forward.
Bad Breakup
Another fact of advertising life is that not every transition or departure IS going to be amicable. There are going to be times where a manager is going to leave an account without having the chance to do a knowledge transfer. This can be hard to deal with, but there are processes you can put in place to avoid this issue.
Use some kind of project management system to keep track of all correspondence, deliverables, recommendations, and implementations. There are paid services out there that take care of this, but you could use something as simple as Google Drive to keep track of documents & deliverables. Relying on email records along is not a great idea. Ideally, the account manager is not working alone. If there is a team member working with them, even if in a supporting role, tapping them for a knowledge transfer is another great option so that you can maintain learnings on an account.
No matter the cause of the change, no one is going to like having to go through it. Whether you're leading the cause in-house or working with (or at) an agency, knowing how to approach change in a way that is going to have minimal negative impact on your account is key to having a successful transition.
Let us know what methods you use when dealing with management changes on your accounts!