Search engine optimization changes at a breakneck speed, and there's only so much you can learn by clicking on articles that you see on Twitter or watching the occasional video explaining a new technique. Every now and then, it's essential for a digital marketing agency to devote a few days exclusively to learning about SEO, pay per click, content marketing, web design, or a variety of other topics relevant to your industry.
No matter what aspects of search engine optimization you're excited to learn more about, there's a conference that fits your educational needs- plus each conference, attendees get valuable networking opportunities within their industry. Here's a rundown of the top digital marketing conferences in 2015 according to topic:
Search Engine Optimization: SES Miami is aimed at SEO specialists and developers, and it's one of the oldest SEO conferences in the country; it also focuses on PPC strategy. Searchlove, an SEO conference in Boston, is perfect for digital marketers looking to get inspired by a top-notch lineup of guest speakers. MozCon, hosted by SEO company Moz in Seattle, expands past SEO to cover all aspects of digital marketing through innovative, actionable sessions. Finally, SMX Advanced (also in Seattle) is known for its fast-paced, Q&A-based presentations geared towards advanced SEO professionals.
Content Marketing: The content marketing conference season kicks off this April at the New Media Expo in Las Vegas. One of the country's foremost conferences for digital content creators, this conference dates back to 2006 and expects nearly 10,000 attendees this year. CONFAB, in Minneapolis, attracts everyone from content creators to librarians with their small, intimate content strategy conference. In September, Content Jam comes to Chicago to host a two-day marketing conference covering all steps of content marketing, from creation to analytics.
Web Design: With multiple events throughout the year, An Event Apart has conferences across the United States that focus on web design and development. An Event Apart covers both aesthetic design and coding for web design.
Digital Marketing: Want to make your digital marketing conference a working vacation? Hop aboard the DIGIMARCON Cruise, an affordable general purpose digital marketing conference that blends networking opportunities with exciting presentations. Senior marketing professionals and executives should consider the Gartner Digital Marketing Conference in San Diego, which relies on real-world case studies and best practices to give attendees valuable perspective on digital trends. DMA 2015, which takes place in Boston, is the country's premier direct marketing promotion conference, attracting marketing professionals and executives looking for informative presentations.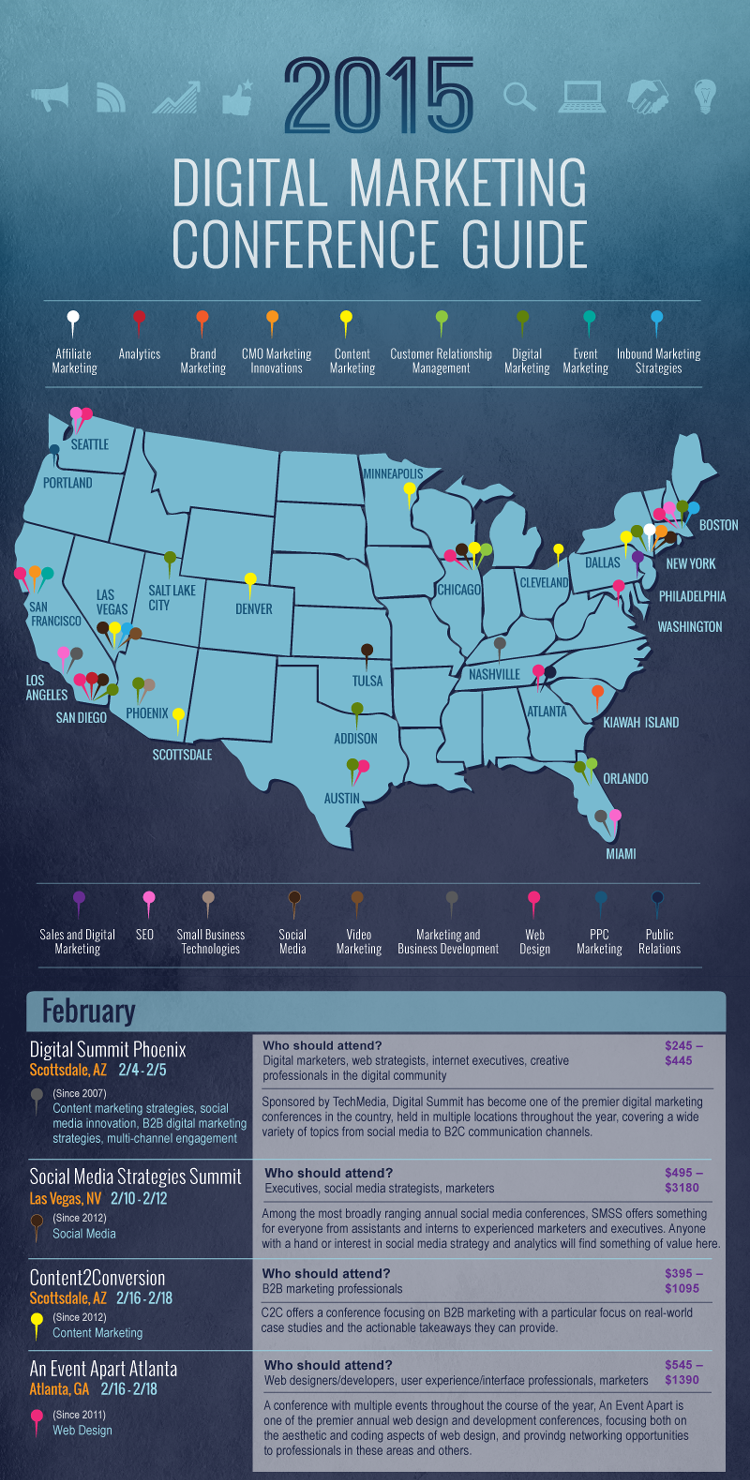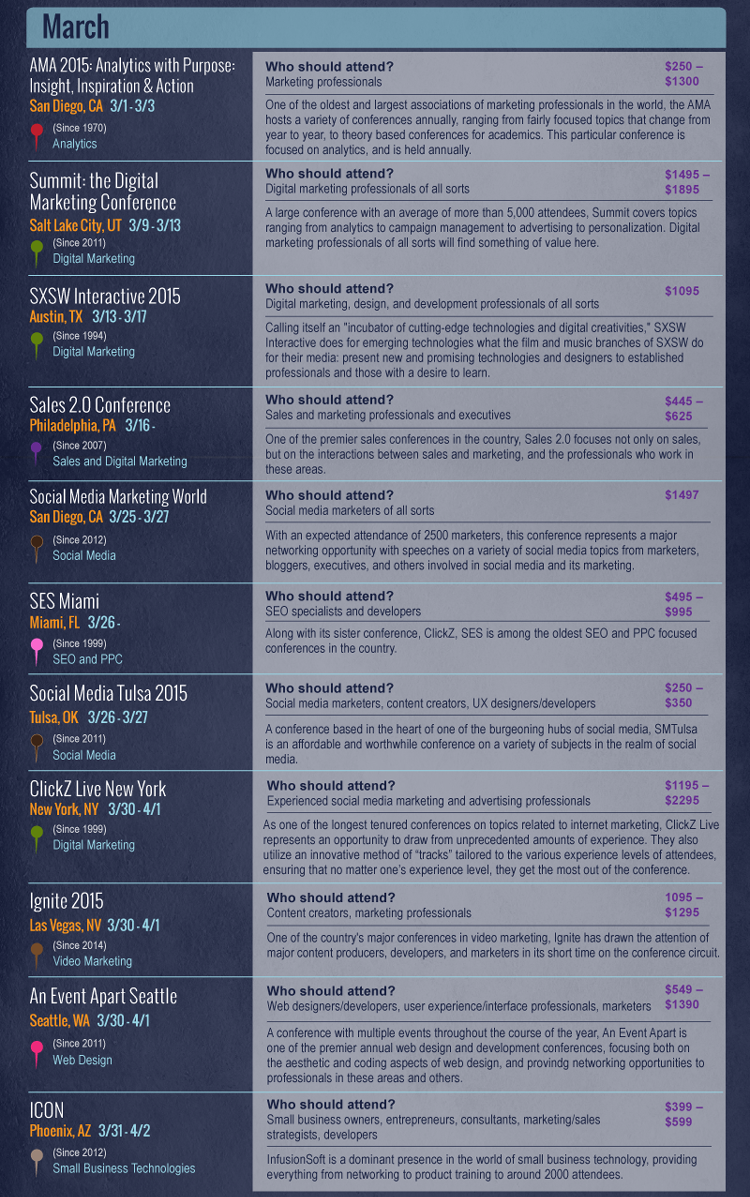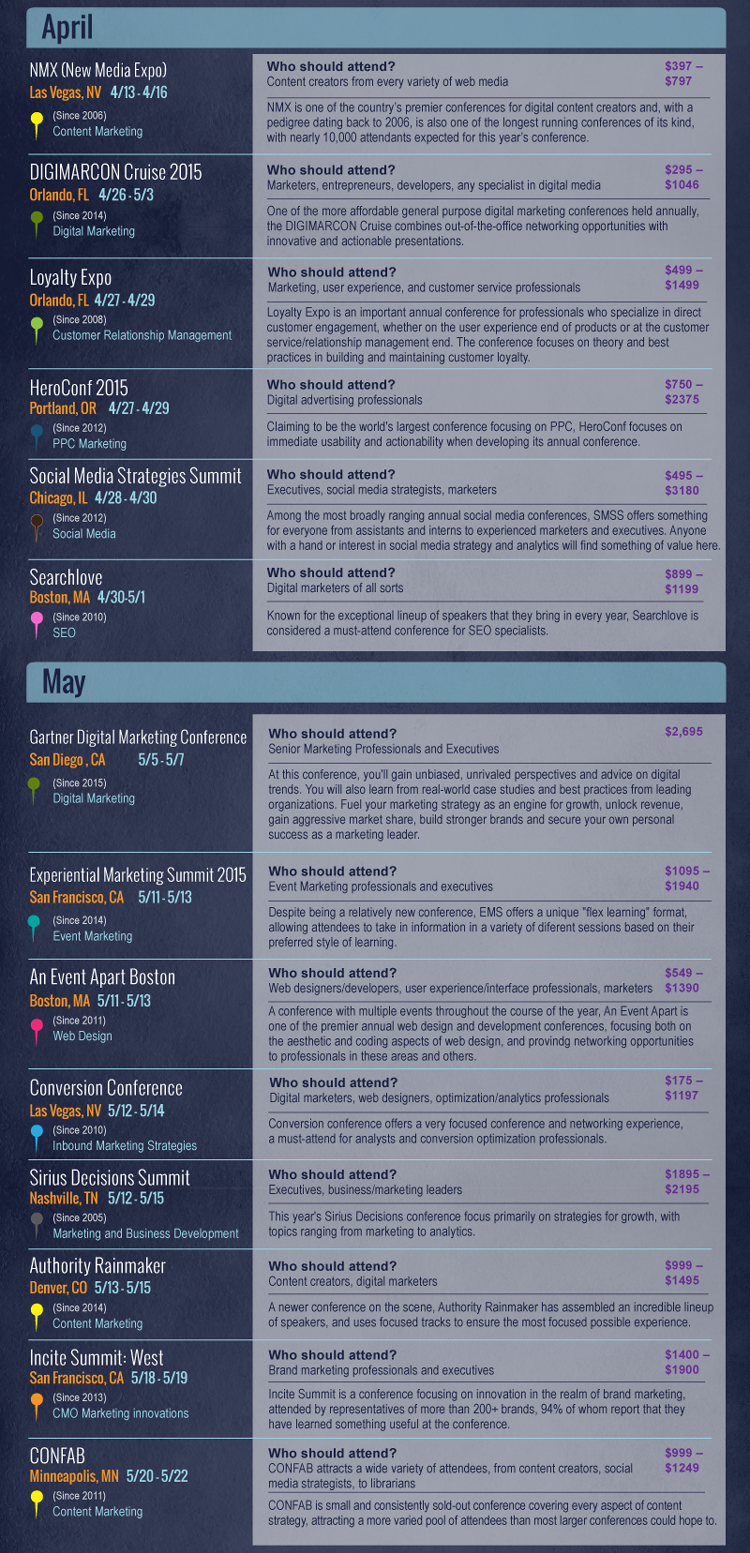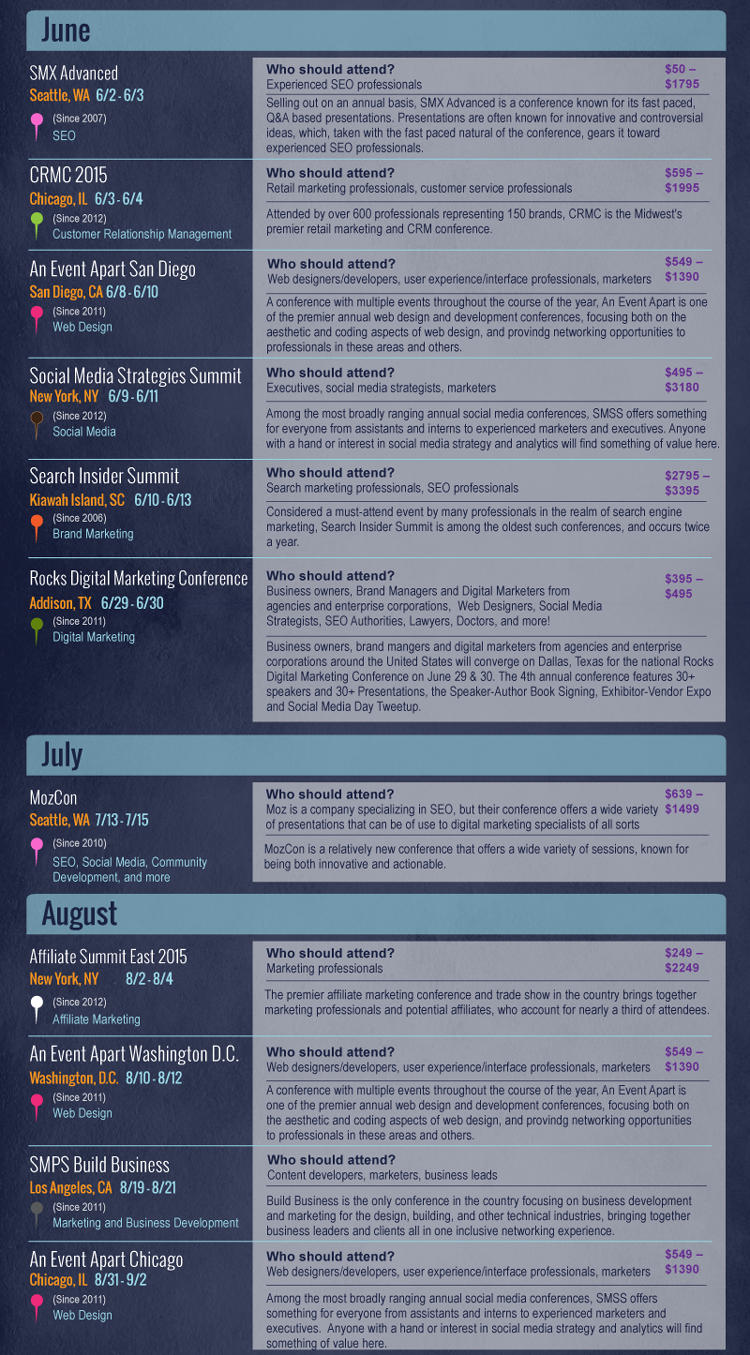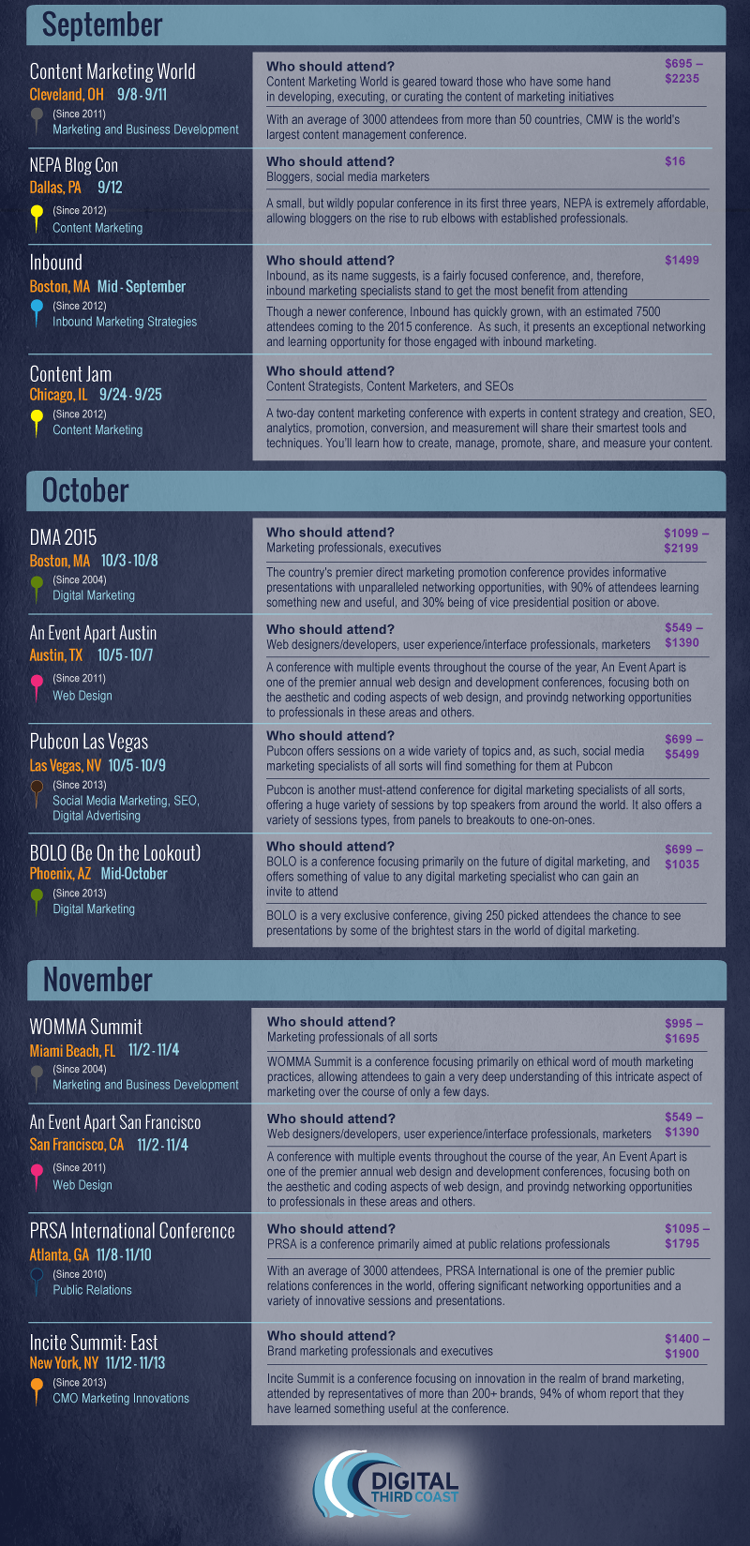 Your industry demands that you stay on the cutting edge of new trends and techniques, and in a field that's as collaborative as digital marketing, making connections with fellow digital marketers is key in your path to success. By attending a conference, you can blend education with networking in an innovative, informative environment.
Download the full infographic here.