An increasing amount of martech providers, including Google themselves, are supporting marketers and advertisers in their quest to understand the relationship between online and in store customer interactions.
According to eMarketer, just over 50% of US companies with more than 100 employees are using cross-channel attribution models including bringing "offline channels and touch points into the equation." To be a part of this blossoming bromance, businesses and marketers need to know what online and in-store attribution is all about and how to use it.
Defining In-Store Attribution
It always surprises me when businesses invest in marketing but aren't measuring whether or not their efforts are successful, except when it's in-store visits. That's because tracking who visited your store was like herding cats up until recent history and innovation.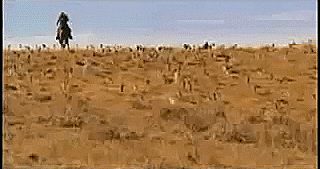 Before that, knowing who went to your store as a result of an ad they saw or another piece of content your marketing team created was really difficult to achieve.
The process of understanding which customers actually entered your store after seeing your ad online is known as in-store attribution, according to GeoMarketing. Marketers can attribute an in-store visit to an ad campaign and better understand the reach and impact of their advertising efforts. PPC marketers can look beyond clicks and actually measure the effectiveness of ad campaigns and in-store foot traffic.
Why You Need in on the Bromance
"Clicks are for kids," says Placed CEO David Shim. With 92% of retail purchases happening in-store, retailers are missing the big picture…big time. David explains that one of the dangers of not understanding the relationship between online advertising and in-store purchases is considering a campaign as a failure and killing it, when in fact it was very successful at driving people to your store location. Adding offline interactions to your online attribution reporting can prevent that and give marketers a full story on what ads are working both online and offline.
Understanding In-Store Attribution
In-store attribution is 100% dependant on consumers sharing information about their location, otherwise there is no way for marketers to understand the relationship between online and physical actions or conversions. Most often this is done with mobile location data using a combination of WiFi, GPS and maps of store locations. And since the amount of users with cell phones is increasing everyday, this data has become increasingly available for marketers to make smarter decisions with and better understand the ROI of their campaigns.
Location data can be mined in the following four ways, says Michael Della Penna of Cuebiq on Marketingland:
Bid stream:

Measures the latitude and longitude of the person who just clicked on an ad

Panel:

Creates a large population data model based on a smaller data sample (subset of users)

Software Developer Kit (SDK):

App providers gather location data from users' GPS, WiFi and Bluetooth technology

Beacon-based:

Beacons are setup to communicate with users in proximity of a beacon. However this technology only works through Bluetooth and therefore users have to have their Bluetooth on.
Michael says that depending on which technology is used, the number of data points collected about each user will vary. For example bid stream only looks at users immediately after they open an ad, which will give marketers about "10-15 data points per ID," while SDK provides ongoing or persistent tracking, giving brands visibility on customer behavior before, during and after an in-store visit using hundreds of data points per day.
What happens between ad exposure and location data is a little more technical to explain. "Attribution typically occurs by matching the cookie or device identifier associated with an ad exposure on a user's device graph with location data measured through a user's smartphone," explains Stephanie Craig on Marchex.
So how do marketers make use of that data? The answer is through third-party location based optimization (LBO) data providers like Placed and Cuebiq. Placed uses a network of apps that provide incentive for users to opt-in to location sharing, avoiding problems with privacy. CEO of Placed, David Shim, explains how marketers can make use of the data:
It is more important to measure lift from online ads than conversion of total store visits. How much higher is the conversion rate for those who saw the digital ad (exposed) vs. those who didn't (unexposed)?…dividing the ad-exposed conversion rate by the unexposed conversion rate yields the "lift," the percentage by which the digital ad increased in-store conversions. Then dividing the total number of store visits by the lift yields the "lift store visits" (the number of store visits affected by the digital ad). This is the key LBO metric.
Knowing where to get the data and how to use it is fundamental to understanding the online and in-store bromance. However, their relationship isn't perfect and marketers need to understand why.
The Problem with Precision
Word on the street is that location data is just not yet up to par. In fact scholarly papers have been written on the topic. The problem with location data is one of precision. While a location data provider may think a user is on 555 Main Street they may actually be next store at 556 Main Street or even a few blocks away. A recent report by Mobile Marketing Association found that less than one third of location data was accurate within 50 to 100 meters of the location that was reported. According to Michael Della Penna, the more decimals your location data or data-provider includes, the more precise and accurate your location data will be…which means better in-store attribution and better marketing decisions.
Other factors that can affect the accuracy of location data center around consumer habits. Advertisers trying to understand consumer behaviour and its relationship to their marketing need to make use of different settings from location data providers to get the most accurate data. For example someone could spend time at a Starbucks, while another person may have just met someone outside as a meeting point – how can an advertiser looking at location data tell the difference? By making use of "dwell time" features (not the same as SEO based dwell time) advertisers can specify that they would like the location data only for individuals who have dwelled for longer than say five minutes.
In-Store Attribution Tools
Google recently launched Google Attribution and Attribution 360, to help marketers better understand offline consumer actions and bring these into their Google Analytics. These tools make use of third party onboarding data to be able to include offline data in attribution modelling and reporting, including both store visits and sales. Similarly Google has made it possible to track store visits from YouTube ads.
Shopkick recently partnered with Visa to supercharge online and in-store attribution and omni channel marketing. Other players like Cuebiq, Placed, Cisco, Momentfeed and Bronto are also driving the online in-store bromance and helping marketers understand the relationship. Even Facebook is testing ways to bring offline data into their advertising analytics.
In-Store Interactions Still Win
Despite the increase in mobile and digital consumer interactions, in store visits are still running the show – begging marketers to understand and attribute value to them. Hubspot recently published an article about how brick and mortar pop-ups are the next wave of digital agency marketing, making the case that successful online stores can benefit from a storefront. They discuss both sides of the purchasing behaviour coin, pointing out that while purchasing online is convenient, consumers like to interact with products physically by touching, smelling and seeing them in person. The article makes the case that online stores should transition to in-store as well. In fact they reported that 62% of consumers would like to examine or try on products before buying them. A recent Bronto case study, Clicks and Mortar: How One Retailer is Making it Work, supports the conclusion that despite the trend to move business online, that online businesses are doing the counter transition to brick and mortar, reporting that Amazon recently opened a physical bookstore in the Lakeview neighborhood of Chicago.
The in-store experience still reigns, despite the fact that eCommerce sales are projected to exceed 4 trillion worldwide by 2020. Believe it or not that is still only 14.6% of the total retail that year, meaning 85% of retail sales will still take place in-store for the near future. The sooner that marketers understand the magnitude of this statistic the sooner that offline attribution will become a marketing priority.
Image Credits
Feature Image: Unsplash/Jonas Weckschmied
Image 1: Giphy