Digital Marketing Agencies are facing the same challenge that traditional marketing agencies began to face as far back as 40 years ago: there is more competition, and clients are demanding better results inside of smaller timeframes. It's like any other business. Your service may appear to be similar, but unless you can really stand out from your competitors, you might as well pack up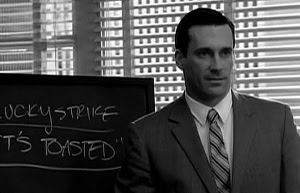 and go home. "It's toasted" isn't going to be enough to convince someone that your service is better than the competition's anymore. And if advertising is still based on one thing, and that thing is happiness, then the way to make your clients happy is to show them how you're going to make them happy, and the path you're taking towards helping them achieve monetary enlightenment. So, how are you going to do that? By demonstrating that you have a deeper knowledge and more powerful insights into Internet marketing than anyone else who does what you do and that your marketing methodology is not only different, but better. Here are some ways that agencies can accomplish that.
Be Visible
You're an Internet Marketing Agency, so why is it so hard to find out anything about you online? The first three pages of search results on any search engine should be populated with results that give people an idea that, not only are you a company that is providing value to other clients, but that you are also so involved in the industry that when people have questions about how to perform specific, intricate tasks related to Internet marketing, they come to you for the answers.
What a Client Wants, What a Client Needs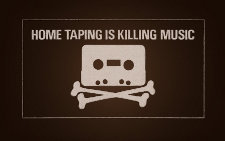 No, not that downward spiral.
There was a time, not so long ago, that the music industry found that what they were offering to their customers was not in line with what their customers wanted. Their inability to adapt quickly to changing technology sent the industry into a downward spiral, the effects of which are still felt today. The lesson is that agencies can no longer just tell their clients what they want; they need to provide the specific functionality that their clients are after. Many clients are at least somewhat savvy when it comes to Internet marketing these days, and they have an idea of what they want, as well as the goals that they want to achieve. If you don't offer the very specific services they are after, they'll move on to the agency that does.
Give Quantifiable Results
What clients want at the end of the day, as we said before, is to be happy. They're going to be happy when they're making money. All contrasting philosophical theories aside, at the end of the day a client wants to see that the bottom line of their business is growing. Agencies need to show their clients the method by which they are going to achieve these results for their clients and be confident in their marketing philosophy. That confidence does not come from the sense of self-worth that your parents instilled in you, it comes from being able to point to numbers that demonstrate that the methods you employ for your clients are showing real results, and that your current clients are not A: "Somewhat Satisfied" or B: "Satisfied", but C: "Extremely Satisfied" with the results you are achieving for them.
Demonstrate the Difference
Credit: bizior photography – www.bizior.com
We all know how much competition agencies face from other agencies – or, at least, you should know how much competition there is. The only way to demonstrate to a potential client that you are the one for them is to show them how you are different; better than all the rest. Give them an intimate look at the methodology behind your marketing activity, and the tools that you are using to achieve results. Show them how you can deliver results, as well as keep them in the loop on the progress of their marketing campaigns throughout every level of the endeavor. Obviously, using the Acquisio platform will already put you miles ahead of those who are not, but it's also important to really demonstrate how you're using this and other tools to increase returns on the investment that the client is making in you. These are just a few elements agencies must consider when focusing on how to attract and keep new clients, but they are very important parts of the overall strategy that digital marketing agencies need to employ. Starting here will go a long way towards helping you achieve the client acquisition goals that your agency has set.