This is a partner post by McKay Allen from LogMyCalls, call tracking vendor.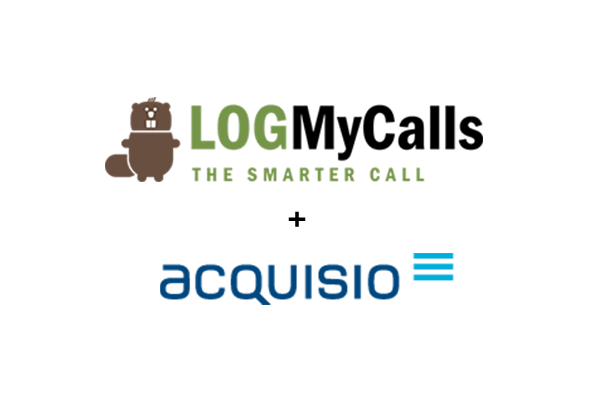 Earlier this week Acquisio and LogMyCalls announced an integration which now enables in-depth call data from LogMyCalls to be pushed to the Acquisio dashboard, allowing marketers to track which ads generate quality calls using unique lead scoring.
The Case for Calls
Calls matter a lot. BIA Kelsey estimates that phone calls to local-facing businesses will increase by 80% in the next 2 years. Why the sudden deluge of phone calls?
Mobile search.
Increasingly, your customers will find you via mobile search. And when they do, they want to call you. They want to talk to you. In fact, Google estimates that 70% of local mobile searches result in phone calls.
And here's another stunning piece of data: calls convert to revenue 10x more frequently than form fill leads. Calls should matter to you. And that's why this Acquisio/LogMyCalls integration is a big deal.
7 Reasons This Integration Matters to You
1)
It allows you to track which ads, campaigns, and keyword groups generate phone calls and which don't.
2)
You can see the data within the Acquisio dashboard. You don't even need to visit LogMyCalls.com (after you set up your account), you can get the data you need to make marketing ROI decisions within Acquisio itself. That's pretty darn cool.
3)
Lead scoring for phone calls?
Yes.
Lead scoring for phone calls.
We're all familiar with marketing automation tools like Marketo and Hubspot providing lead scores. They base these lead scores on the frequency and quality of prospect interactions with content, websites, emails, etc. For example, if someone downloads a White Paper they get 10 points. If they visit the pricing page of your website, they get 35 points, etc.
But what about lead scoring for phone calls? How does that work and why does that matter?
The LogMyCalls Conversation Analytics tool literally analyzes words and phrases said on the phone. It uses proprietary speech recognition technology to 'listen' to the call and extract valuable data that can provide clues about the quality of the caller. Or, in other words, it provides data about the caller's likelihood to buy.
LogMyCalls produces a lead score from 0-100—lead scores above 80 generally convert to revenue producing customers over 85% of the time. Lead scores under 20 convert to revenue less than 30% of the time. Bottom line: lead scoring matters…a lot.
The incredible thing about lead scoring for phone calls is this: now you can determine, not just which ads generate phone calls, but which ads generate GOOD phone calls.
And all of this data is available within the Acquisio dashboard via this integration.
4)
Optimized search spend. If you know which ads are producing calls—good calls—you can spend more money on those ads. Simple.
5)
The mobile search boom has revolutionized paid search. You are more focused on phone calls now than ever (at least you should be). In late 2014, mobile search surpassed desktop search. And the single most common action on a mobile local search is a phone call. Tapping that number is simple. Potential customer want to talk to you. (Some estimates from Google indicate that 70% of all mobile local searches result in a phone call).
This is a GREAT time to have in-depth call analytics integrated into the leading search marketing automation platform.
6)
This integration goes far beyond basic call tracking. It provides you with deeper call data. Traditional call tracking—long-lived as it may have been—was very limited. It merely provided search marketers with referring data about phone calls. It only told you which ads generated calls. That's it.
Fortunately, the days of substandard call analytics data are over. Marketers can now track dozens of in-depth metrics like Lead Score, Missed Opportunity rate, and even if a call resulted in revenue.
7)
Simplicity – This integration is truly 'push-button.' No need for an API or custom code work, simply plug your LogMyCalls ID into the Acquisio dashboard, and you're done.
The bottom line is this: this integration means you're going to be armed with more data than you have ever had before. This LogMyCalls/Acquisio integration matters for search marketers—a lot.
Not convinced? Check out what Acquisio had to say about the LogMyCalls integration.
To learn more about the integration, watch the webinar now: How to Optimize Your Digital Campaigns Using Call Analytics.