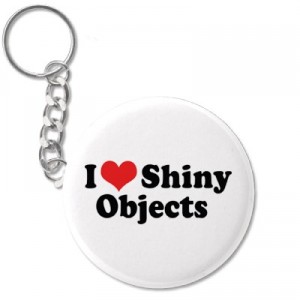 Managing paid search accounts can be overwhelming at times.  We work in a fast paced industry where changes to how and what we can do change daily; sometimes it feels like hourly!  It's also a competitive industry, where you want to ensure you are taking advantage of the changes and opportunities for your clients.  However, sometimes that can lead to your head spinning thinking about all that you can and want to test and optimize.   When you get to this point, it's important to slow down and get back to what matters – driving success for the client. Here are 5 tips I've found extremely helpful over the years to help stay focused, organized and on top of what matters for my clients:
Set a schedule – I am one of those 'live by my planner' people so having a set schedule automatically eases the feeling of stress and chaos.  Not everyone likes to carry around their Franklin Covey planner like I do, but having a set schedule where you know each day before you start your day what you are focusing on that day and what needs accomplished goes a long way in helping you feel organized and on top of what matters, instead of getting distracted by the newest, greatest shiny object.  For example, maybe the first hour of your day is blocked out for client check-ins; review the health of each of your accounts in depth before you jump into your day.
Create a plan – There is always so much you can optimize and test in PPC, and so many shiny objects to distract you.  However, there will be tactics that lead to greater opportunity for your client which is always the goal.  By creating a plan of what you will work on over the next few weeks, you force yourself to take a step back, truly evaluate all of the potential optimizations and tests you can execute and hone in on those that help you accomplish the goals you are focused on for your client.
Keep track of changes & ideas – Find something that works for you that keeps track of any change you make to your accounts, be it an excel file, Google Doc file, a word doc, etc.  Having a building list of what was changed saves you a ton of time when you are looking for why metrics have fluctuated.  Similarly, keep a running list of all the ideas you have for an account so you don't forget them when the timing is right!
Track Impact – NEVER execute a test or optimization without setting a date by which you will review the impact! What good are tests and optimizations if you can't determine if they had a positive or negative impact for your client? Your calendar is your best friend when it comes to this!  (There are also tools, like Basecamp, where you can keep track of to-dos and milestones).
Be flexible – Having a 'schedule' and a 'plan' does not mean you always follow it to a 'T'.  Be flexible so that you don't miss out on bigger opportunities for your clients because it wasn't part of the plan!
In conclusion, paid search will continue to change so finding a way to stay organized and focused on driving success for your clients is key to ensure you don't spin out of control!