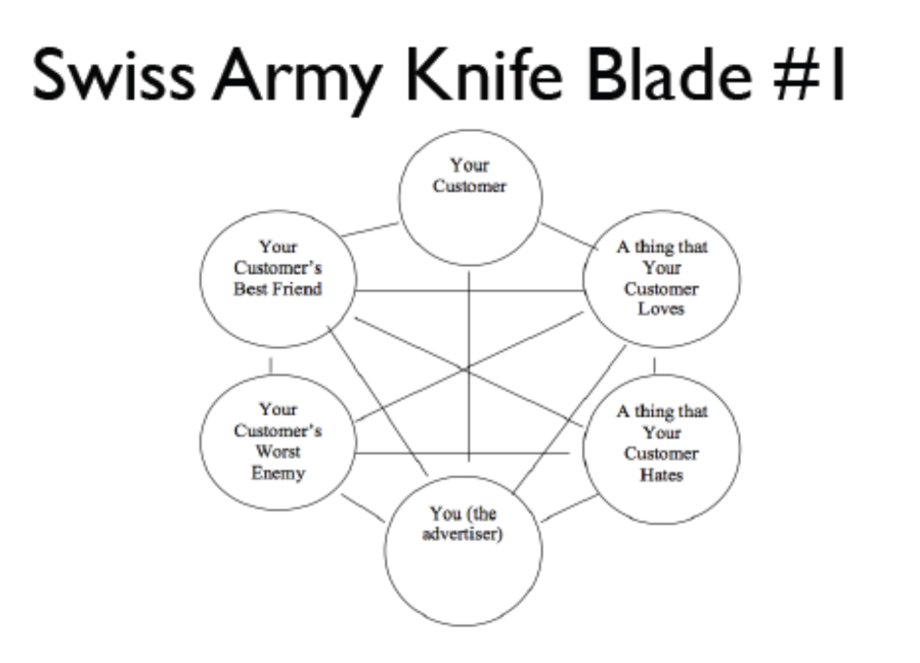 There's Unicorn ads, Swiss Army Knife methods, you name it. I'm referring to Ads with extremely high click-through rates, like up to six times higher than your average click-through rate. No matter what you call them, there are three quick tips I will share with you to improve your click-through rates. Finding unicorns, well, I'll leave that up to you.
1- Relevancy Matters
I'll assume you've got your Ad Groups tightly-themed with closely related keyword phrases. This next part should be easy, be sure those keywords appear in your ads more than once. There's still an opportunity to be creative while also including relevant Ad Group keywords, more on that in the following two tips. You should also include a main keyword in the Display URL, if space permits.
2- Ask Questions
Getting people to say "yes" is the goal for any sales message. Start your ad with a question (usually in the headline), this will automatically trigger a response. Depending on the keyword phrase, you want to ask a related question that triggers a yes answer for the product or service you are offering. The following example ad asks a question you'll surely say "yes" to if your AC is broken and also includes relevant keywords.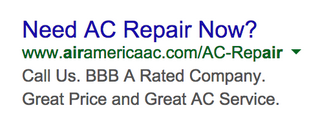 3- Get Emotional
Emotions trigger responses and they motivate us to do things. John Lennon said it best, "There are two basic motivating forces: fear and love." If you love something, you'll do anything to get it and if you fear something, you'll do anything to prevent it. Write relevant ads that trigger emotional responses for your products or services. I've included an example ad below that is sure to get an emotional response and also includes a question that is sure to get a "yes" answer.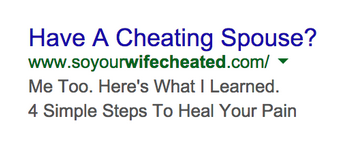 Higher Ad CTRs = Higher Quality Scores = Lower CPCs
There is an added benefit to improving your ad click-through rates, it also improves your keyword Quality Scores and in turn, gets you a discounted cost-per-click in higher ad positions. This means all your creativity and effort will pay off big time, in the form of more clicks at a lower cost.
For more information, listen to my podcast about Writing Effective Adwords Text Ads and don't be shy to ask any questions. Additional information about PPC ad writing is available in the PPC Professionals AdWords Best Practices Tutorial.