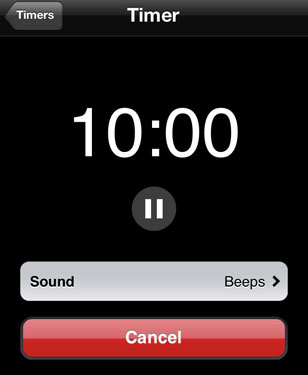 No matter how long you've been managing PPC accounts, it's more than likely there is some aspect of your account that over the weeks, months or years may not be up to par.  Across current client accounts and potential client accounts I like to take a '10 minute' audit to get a sense of how 'loved' the account is.   This is not a 'deep dive' audit but an audit for me to get a sense of where to dive in and where improvements may be needed.
Let's start the clock:
10:00 minutes – Check out Settings
Settings of campaigns are often a tell-tale sign of how much love an account is getting.  Settings are one of the easiest pieces of the PPC puzzle, but unfortunately are often the most overlooked.  Make sure that settings for campaigns are reflective of the business and account goals.  For example, are the proper countries targeted, languages?  Are the correct networks and devices selected?  Are delivery and ad rotation settings in place?
Lastly, assign an overall rating for settings from A-F.
8:30 minutes left– Check Account Structure
Account structure is really the foundation of your account. If this isn't right, there's a pretty good chance the account is not performing at its peak.   Analyze if the structure from Campaign to Ad group to Keywords 'makes sense'.  Is the flow intuitive? Are campaigns and ad groups broken into themes? Can you detect a match type strategy?
Lastly, assign an overall rating for account structure from A-F.
6:00 minutes left – Check Ad Copy and Landing Pages
Once you've audited the account structure, you probably already know what you're going to find in ad copy.  If there is a well-defined structure in place, you're likely to see tailored ads.  However, if the structure is sub-par it's likely you'll find sub-par ad copy as well.  Take a look at not only how relevant the ad copy is, but how it's written as well.  Check for grammar issues, check to see if the ads are emphasizing UVPs and a clear call to action.  And don't forget to follow through to the landing pages – is there a flow from keyword to ad to landing page? Is the landing page well-structured and driving to the conversion?
Lastly, assign an overall rating for Ad Copy and Landing Pages from A-F.
2:30 minutes left – Check Negatives
A tell-tale sign of an unloved account is lack of negatives, both keywords and placements if Display campaigns are running.  Negatives can have a substantial impact on performance and if there are zero, or minimal negatives, there is a good chance there is significant inefficient spend occurring in the account.
Lastly, assign an overall rating for Negatives from A-F
1:30 minutes left – Check Change History
I LOVE change history! It's a great way to very quickly get a gauge on how often the account is touched.  Focus on budge, CPC, Keyword and Ad changes!
Lastly, assign an overall rating for 'Account touch' from A-F.
0:30 seconds left – Tally up Your Ratings
Review your ratings from each step to get a sense of where the account is falling short and presents areas of opportunity to improve performance!