Happy Valentines Day from Acquisio!
February 14, 2014 Alexandre Gauthier Acquisio Scoop No Comments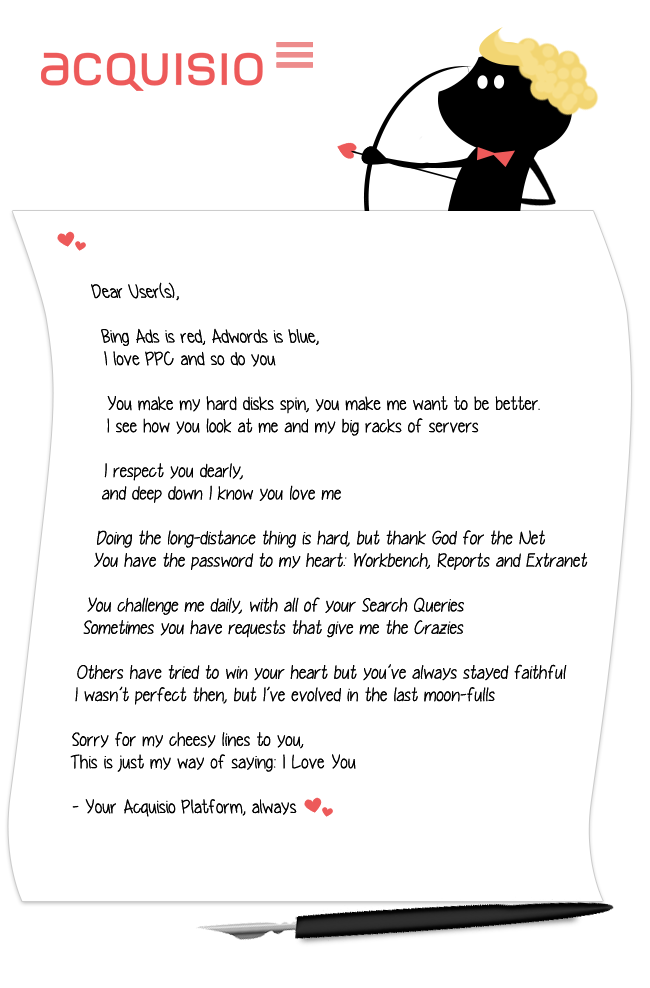 Lead Product Manager
Acquisio
Alex is Product Manager of the New Acquisio. He defines the future of the digital marketing platform and makes sure Acquisio continues to provide the best bid management solution available. Alex has a peculiar knack for intuitive, clean and straightforward User Experience, but is not particularly adept at writing bios in the third person.